A scrotoplasty is a safe, surgical procedure that removes excess skin from the scrotum to improve comfort and refine the appearance of the male genitals. The size and shape of the male scrotum differs from patient to patient. Some men have a sail-like appearance to the scrotum (webbing) in the midline when the penis is erect or stretched which could visually give the wrong impression that the penis is shorter than it actually is.
Unfortunately, excess scrotal skin, or a scrotum that hangs lower than desired, or a scrotum with a midline sail appearance may be the source of emotional and physical discomfort. Having this condition may cause testicular pain, skin irritation, and embarrassment. A scrotoplasty surgery provides solace for men looking to take charge of their masculinity and restore comfort and harmony to their way of life. A scrotoplasty dramatically improves the appearance and function of the scrotum. If your scrotal sac is causing feelings of pain and self-consciousness, consult with Dr. Mohamed Bidair. He and his helpful staff are here for you to achieve an optimal look and feel for your manhood. Dr. Bidair is a highly recommended urologist who genuinely cares about each of his patients. Since 1988, he has provided the San Diego area with discreet, kind, and professional urological services for men of all ages. Call our San Diego/La Mesa office at (619) 486-5005 to schedule a personal consultation today.
About Scrotoplasty and Why Should I Get One?
A scrotoplasty surgery is a highly customized procedure that removes excess skin to improve the scrotum's appearance. Excess skin around the area can be caused by aging, genetics, or injury. It is a distressing problem that can lower self-confidence, cause chronic pain, and create an unsatisfactory sex life. A scrotoplasty, also known as scrotal lift surgery, corrects these inconveniences by adjusting the skin and/or repositioning the scrotum. Performed under local anesthesia, the procedure removes extra tissue at the appropriate locations in the scrotum to achieve the desired result. The process is done with minimal scarring that typically fades away with time.
Usually, patients with the following condition may seek surgical correction:
Looseness
Scrotal sail like appearance (Scrotal Webbing)
Low hanging scrotum
As a result of aging or genetics, scrotal skin can become loose, causing the scrotum to hang lower than usual. Having the excess skin removed will tighten and lift the scrotum. [1]
Scrotal Webbing
Some babies are born with scrotal skin that attaches too far up the penis shaft. Webbing can cause ailments including a reduced penis angle, visual appearance of a penis shorter that it actually is, discomfort during arousal and sexual activity, and self-esteem issues. [2]
Buried Penis
A buried penis can happen to babies or to men later on in life. It is the result of extra skin or excess fat in the pubic area. A scrotoplasty can remove extra skin and reshape the scrotum to look aesthetically pleasing.
Trauma or Injury
A personal injury or trauma that happened in the scrotal area may cause skin or functional changes. Scrotoplasty can fix and correct this to provide much-needed relief.
Testicular Cancer
A scrotoplasty can help patients who developed lump(s) as the result of testicular cancer. The removal of any masses will restore the area.
How Can I Benefit from a Scrotoplasty?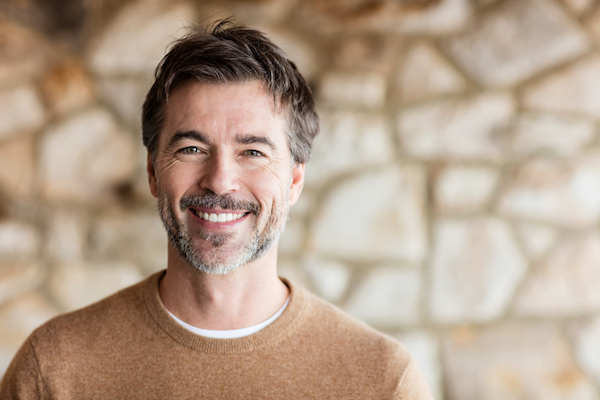 Men considering scrotoplasty are interested in taking a proactive step in their health. The procedure provides many profound and long-lasting improvements to their health and personal life. By eliminating redundant, lax skin, you can self-confidence in your body again. Other highly valuable bonuses are in store for you including:
Eliminates Pain and Improves Movement
Pain caused by lax scrotal skin and muscle tissue is greatly reduced. A scrotoplasty provides better positioning, support, and comfort for the testes. Everyday movement and athletic performance will be improved, and the pain resulting from gravity will be gone.
Enhance Appearance and Confidence
In many cases, a scrotal lift can give you a huge boost in self-esteem and confidence. Enhancing the genitals' appearance creates more appealing proportions for this sensitive area.
Increased Clothing Options
Scrotoplasty significantly increases your options for pants and underwear, and your ability to wear them comfortably. Excess scrotal tissue can become entangled within layers of clothing, causing discomfort. Men may also find that a scrotoplasty allows them to wear pants without unwanted bulging or friction from garment seams or fabric. A well-proportioned scrotum can increase comfort and improve the appearance when wearing tailored pants.
Improves Hygiene
An extended scrotum may result in unwanted contact when using the restroom in a seated position. Removing excess skin and tightening the scrotum avoids the need to squat, hold the testes aside, and be exposed to bacteria.
Ideal Candidates
Men who are experiencing discomfort or anxiety from the condition of their scrotum may be good candidates for a scrotoplasty procedure. If you're looking to eliminate redundant skin in the scrotum, then a scrotoplasty procedure may be right for you. Men of all ages can receive treatment. However, ideal candidates usually have:
Excess or stretched skin in the scrotal area
Genital discomfort
Self-consciousness about the size of the scrotum
Good general health
Practical goals and expectations
To see how you can benefit from a scrotoplasty for yourself, please call our office at (619) 486-5005 to schedule an appointment or use our easy contact form. 
Your Private Consultation Dr. Bidair
Dr. Bidair is a highly regarded urologist in the San Diego area. He entered private practice in 1997 and partnered with Alvarado/La Mesa Urology Center to provide countless men with compassionate urological care. His precise surgical techniques achieve the best possible outcomes with minimal incisions, sutures, and scarring. 
Your consultation takes place in sunny San Diego/La Mesa, CA. This open dialogue is a chance to discuss your concerns and ideal results. Next, we'll examine the scrotum. Doing so lets us develop a treatment plan and estimate the recovery time. Once we've created the best approach, we'll walk you step-by-step through the process of how your scrotoplasty will be performed to address your concerns. Finally, you'll be given a list of preparatory steps to follow between now and your treatment. Please follow them thoroughly for a smooth procedure with optimal results.
Preparing for Treatment
Dr. Bidair and his team instruct patients to adhere to the following guidelines while preparing for their procedure.
Before your scrotoplasty, please:
Stop smoking: Temporarily stop tobacco consumption a few weeks before and throughout the entire recovery process. The habit can impact circulation, complicate your surgery and delay your recovery.
Adjust medication: Certain medications and supplements should be stopped a few days before your surgery because they may cause excess bleeding.
Arrange transport: Have a family member or trusted adult drive you home if possible. However, you can drive yourself since the anesthesia is only local to the genitals.
Fill prescription: Go to your nearest pharmacy and pick up the prescribed medication after your procedure.
Plan for rest: Depending on your job, you will need to take it easy for 1-2 weeks post procedure.
Come to the office with clean skin: Come to your appointment clean without lotion, deodorant, or skincare products.
Procedure
California Adult Circumcision will make sure your treatment is as comfortable as possible. Before we start, we will administer the appropriate anesthetic to numb the area and ensure that you are relaxed. Dr. Bidair begins by making discreet incisions in the sac with your direct input. Redundant skin is then excised. Incisions are closed with dissolvable sutures once the appropriate amount of skin is removed. At the end of your surgery, we'll dress the scrotum in comfortable gauze. We recommend wearing a jockstrap to wear for a few weeks afterwards to assist with the healing process. The entire process takes about 2 and a half to 3 hours to complete.
Short Recovery and Great Results
After treatment, use your 1-2 weeks to rest up. During this time, you may feel mild to moderate feelings of discomfort, swelling, and bruising for a few days. Please take the prescribed medication as directed and apply an ice pack to the area to offset the pain and swelling. Light activity can be resumed in 2-3 weeks; strenuous movement and exercise can be resumed after a month. Dr. Bidair will give you a personalized timeline for your recovery, however, you should see results of a better-contoured scrotum within 8-12 weeks when the swelling subsides.
Cost of a Scrotoplasty in San Diego/La Mesa, CA
The final cost of your scrotoplasty will depend on various factors. We are more than happy to discuss financial matters with you at your consultation.
FAQ
How Do I Know If  This Procedure Is Right for Me?
One of the most important things to consider is your health. If you're finding the extra skin is causing disruptions to your life, then having a scrotoplasty may be the best thing for you. Those who are worried about the appearance of their scrotum may also benefit from surgery. Patients find the surgery to enhance their overall comfort, appearance, and self-confidence.  
Do You Perform Scrotoplasty for Gender Affirmation Surgery Patients?
Currently, Dr. Bidair does not perform gender reassignment surgery. 
Will the Procedure Hurt?
Patients will be given local anesthesia during the procedure. No pain will be felt during the process. When you leave, you'll be prescribed pain management medication to offset discomfort. 
References
Cohen, P. R. (2018). Scrotal Rejuvenation. Cureus. https://doi.org/10.7759/cureus.2316
Thomas, C., & Navia, A. (2021). Aesthetic Scrotoplasty: Systematic Review and a Proposed Treatment Algorithm for the Management of Bothersome Scrotum in Adults. Aesthetic Plastic Surgery, 45(2), 769–776. https://doi.org/10.1007/s00266-020-01998-3