High And Loose Circumcisions
Offered at our convenient location in San Diego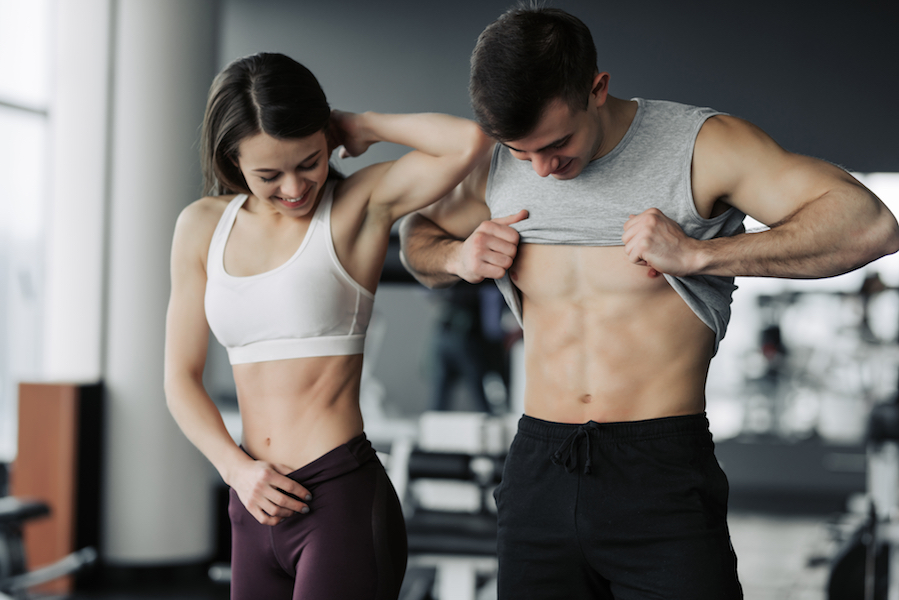 A high and loose circumcision is a style of male cosmetic surgery that reveals more of the shaft while leaving enough of the inner foreskin intact so that the area below the coronal ridge is still covered by the remaining foreskin. "High and loose" describes Dr. Bidair's incisional approach at California Adult Circumcision, in San Diego, where he has an aesthetic attitude about this sensitive surgery—Dr. Bidair wants to help you look and feel your best with the style of circumcision that's right for you.
Browse our blog and learn about an array of ways you can actualize your masculinity at California Adult Circumcision.
About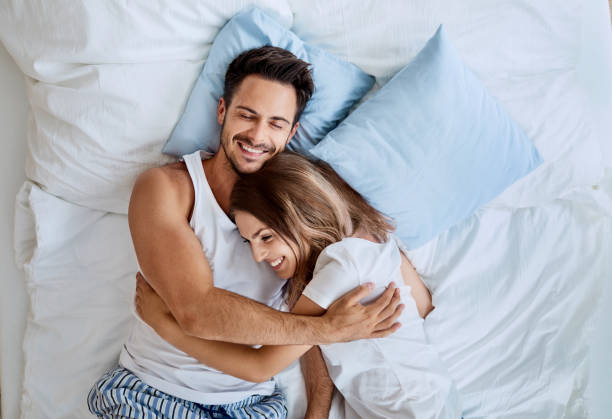 For many people, circumcision is an unspoken issue that usually stems from religious or societal practices and norms. Done in their time of infancy, most men don't have to think or weigh the options of circumcision as it has probably already been decided for them by parents or guardians. Men who have already been circumcised don't experience any of the cultural taboos or health risks that come with being uncircumcised.
But for the men who aren't circumcised and are desperate to find solutions to sexual discomfort, or more confidence in their penis's appearance, then Adult Circumcision California has just the services to meet your needs. Don't let your age be a reason to continue living in embarrassment and discomfort. Located just outside San Diego, in La Mesa, California, Dr. Bidair has been expertly performing circumcisions on men of all ages since 1988. He has spent his career honing his surgical techniques and abilities to give aesthetically pleasing results. If you have any questions or would like to schedule an initial consultation with Dr. Bidair in San Diego, California please feel free to schedule a consultation today or call at (619) 486-5005 to learn more as we are happy to answer any questions about this or any of our many other services.
What is a High Circumcision?
A high circumcision is where an excess of outer skin is removed from the penile shaft, leaving long, inner skin running up the penile shaft. As opposed to a normal circumcision, a high circumcision scar is closer to the middle of the penile shaft – about a quarter of the way down from the head of the penis.
What is a Loose Circumcision?
A loose circumcision is when less skin is removed around the penile shaft resulting in more skin movement when the penis is erect. The flaccid state will also have a looser look that is not tight appearing. A loose circumcision is advised for men who want a less drastic change when they undergo a circumcision.
Before and After Photos
Benefits of a High and Loose Circumcision
While many cosmetic surgeries are conversed about in the mainstream, adult circumcision is not one of them. Adult circumcision may have never crossed some people's mind before. This means that many uncircumcised men go about their daily lives experiencing discomfort and awkwardness during sexual activities. Some benefits from a high and loose circumcision are:
The power and freedom to choose the look of your circumcision based on your own individual appearance preferences
Decreases transmission rate for STIs such as HIV [1]
A more aesthetically pleasing look for your partner 
Lowers risk of penile cancer and other 
Prevents a discomfort called phimosis – phimosis is the condition where pain or discomfort is experienced when the foreskin is pulled back, over the head of the penis during sexual intercourse or masturbation. 
Easy cleaning to prevent the build up of smegma and thus the onset of diseases such as balanitis. 
To learn more about these benefits and many more go to Dr. Bidair's blog to read articles about how circumcision can solve a myriad of health related issues.
Candidates for Circumcision in San Diego
The perfect candidate for this procedure is a man who is interested in enhancing the appearance of his penis or needs help in correcting a past circumcision. If you are older, then you may be delighted to hear that Dr. Bodair has performed circumcisions on males of all ages ranging from infants to men in their 70's.
If you are curious to learn more about our services and procedures or to see if you are a fit candidate, please contact us to get in contact with one of our specialists and to schedule your initial consultation. 
Personal Consultation
We understand that this may be a sensitive topic for you to discuss during your consultation, but with Dr. Bidair's extensive urological experience you are in the most capable, trained hands. During your consultation, he will go over your surgical and medical history as well as note any medications you may take. Then, he will inspect your penis, checking the features of your penile shaft to see which circumcision approach would best suit your individual characteristics. Next, he will go over your personal preferences, educating you on the different types of "cuts" there are in adult circumcisions. Based on your aesthetic goals for your penis, he will recommend either a high or low cut. Next, you and him will decide whether a loose or tight cut is idea to achieve your personal goals. Then, we will decide on a date to best have your surgery. Here, we will give you a detailed list of steps to prepare for your circumcision.
Preparation
Before your procedure it is imperative to follow the detailed set of instructions given to you at your consultation. These steps are important to ensure a smooth procedure and optimal results. Some other necessary preparatory steps are [2]:
Plan a ride home. You will be under local anesthesia for the duration of your circumcision. If your ride home is longer than 4 hours, it is best to have someone else drive you back or you can spend a night in San Diego before your return home.
Avoid taking blood thinning medications such as ibuprofen and aspirin. Blood thinning medications can cause excessive bleeding during surgery which may result in complications.
Avoid smoking and drinking alcohol. Alcohol and nicotine are compounds that thin the blood and make lengthen recovery times.
Procedure
After anesthesia is administered, Dr. Bidair will take 1-1 ½ hours to perfectly sculpt the circumcision line around your penile shaft. Dr. Bidair's focus is to make one thin cut around the shaft in order to remove the desired amount of excess skin. In a high and loose circumcision, Dr. Bidair will cut further away from the head, circumventing the penile shaft, taking away enough skin to achieve the loose fit. His objective is precision, leaving as little scarring from stitches and sutures as possible.
Recovery
After your circumcision, your penis region will be bound in surgical wrappings (dressing). The bandage is lightweight and should not affect appearance. You will be instructed on how to shower and change the dressing after the procedure. It is recommended that you wear briefs instead of boxers at this time to help give the area better support during the healing process. The area is likely to be tender and sore after the surgery – this is completely normal. It is important to focus on resting and recovering. Try not to do any strenuous activities the first full week after your circumcision.
3-7 days after circumcision
Mild activities such as going to work and traveling are possible during the first week after your circumcision. After a week, more moderate activity is allowed.
2-4 weeks after circumcision
At this time, more strenuous physical activities such as weightlifting and sexual intercourse are permissible.
Results
A week or two after your circumcision the bandage will no longer be needed. It'll take time – around a month or two – to fully see the desired results. Studies have shown that there is a significantly minimal chance of experiencing sexual dysfunctions after circumcision.[2] So, feel confident, happy, and healthy in your new look!
Complementary Procedures
Many men have not heard of the various cosmetic urological procedures. If you are interested in receiving a circumcision you may also be interested in learning more about different, complementary procedures that can help accentuate below-the-belt appearance!
Scrotoplasty
A scrotoplasty is an operation performed to address a low-hanging, droopy scrotal sac. As we age, our scrotal sac begins to sag and for many men this can be seen as unattractive. It is important for men to have confidence in themselves and in their bodies. That's why we offer a scrotoplasty, because we feel that this procedure gives a man a choice over how his body looks.
Cost for Circumcision in San Diego
Cost will vary depending on the procedure chosen by Dr. Bidnair and his team as well as the patient's body type, age, and other outlying factors. If you have any questions about financing or want to speak with one of our staff members about pricing please feel free to contact us.
FAQ
Does circumcision affect the size of my penis?
No, a circumcision will not affect the size of a flaccid or erect penis. The surgeon will make sure there is enough skin along the penile shaft to stretch over the length of the penis when erect. 
Will I have to get stitches removed?
No, you will not have to get stitches removed as Dr. Bidair uses dissolvable sutures that go away after the incisions are all healed up. 
References
Friedman, B., Khoury, J., Petersiel, N., Yahalomi, T., Paul, M., & Neuberger, A. (2016). Pros and cons of circumcision: an evidence-based overview. Clinical Microbiology and Infection, 22(9), 768–774. https://doi.org/10.1016/j.cmi.2016.07.030
Tian, Y., Liu, W., Wang, J. Z., Wazir, R., Yue, X., & Wang, K. J. (2013). Effects of circumcision on male sexual functions: a systematic review and meta-analysis. Asian journal of andrology, 15(5), 662–666. https://doi.org/10.1038/aja.2013.47