Pearly Penile Papules
Offered at our convenient location in San Diego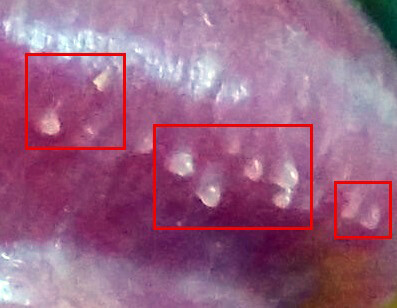 Most men are looking to be the superhero of their own stories.
When it comes to Pearly penile papules (PPPs), they can prove to be a man's kryptonite. While they are a normal anatomical variation and not of medical concern, they cause men to be embarrassed and concerned about their health and virility. Pearly Penile Papules can vary in number and appearance and can be unsightly. 
If a man is bothered by the look of Pearly Penile Papules, they can be treated with a minor, in-office procedure. Men can reclaim their hero status in no time when working with Dr. Bidair of Alvarado La Mesa Urology Center in San Diego.
About
Pearly Penile Papules, also known as hirsutoid papillomas, are small bumps that range from 1mm to 3mm in size that occur circumferentially around the head of the penis (corona) in many men.
Research shows that Pearly Penile Papules appear in 14% to 48% of males, with the majority being uncircumcised.1 
Pearly Penile Papules are a natural occurrence, are not harmful, and do not indicate disease or poor hygiene. Rather, Pearly Penile Papules appear after puberty and tend to fade as men become older.2 They are not known to serve any sexual function in men and it is not medically necessary to have the papules removed.
Benefits
Board-certified urologist, Dr. Bidair, is well-trained and skilled in addressing Pearly Penile Papules. Patients may leave Dr. Bidair feeling more confident and comfortable with a very intimate part of themselves. Men seek Dr. Bidair not only to confirm the papules' benign nature but to also find a way to remove them for good achieving a level of aesthetic greatness that Dr. Bidair can provide with his impeccable skill.
Men who treat their Pearly Penile Papules rid themselves of the growths that may prevent them from living their best lives. If you are ready to learn about your options to remove the papules, contact Alvarado La Mesa Urology Center today to schedule your private consultation. 
Before and After Photos
CLICK HERE TO VIEW PHOTOS
Candidates
Ideal candidates for removal of pearly penile papules are men who may experience some level of anxiety due to the papules around the penis. These men are also in relatively good health. If you wish to work with a partner who understands your concerns to remove your pearly penile papules, contact Alvarado La Mesa Urology Center today to schedule a private consultation with Dr. Bidair.
Consultation
A consultation with Dr. Bidair is the first step in addressing the anxiety and embarrassment that may come with Pearly Penile Papules. Meeting with the Doctor will provide you with an opportunity to address any questions you may have. Dr. Bidair will listen closely and provide empathy as you discuss your concerns and expectations.
You will be asked about your health and medical history, including any sexual health issues.
Dr. Bidair will perform a physical examination and provide you with information regarding treatment. He will also give his professional medical opinion on the best treatment approach for you. A treatment plan will be created in order to address the papules. Dr. Bidair will ensure you are completely comfortable with the procedure plan and your decision to undergo treatment. You will be provided with detailed pricing information for your procedure and the helpful staff at Alvarado La Mesa Urology Center will assist in scheduling your appointment. 
Ready to remove those pesky, embarrassing papules? Reach out to Dr. Bidair today to schedule a one-on-one consultation. 
Preparation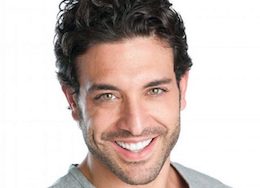 To prepare for your procedure, Dr. Bidair will provide you with detailed instructions during your consultation. It is imperative that you follow his directives closely to ensure a safe, successful procedure and recovery. In some instances, you may not need to do anything to prepare for Pearly Penile Papule removal.
Procedure
The procedure to remove Pearly Penile Papules is performed in the office and is a relatively quick procedure. Removing these unsightly growths does not have to monopolize your day! During your appointment, Dr. Bidair will provide you with a local anesthetic to make sure you remain comfortable throughout the procedure. From there, he will cleanse the affected skin and carefully remove the papules using electrocautery.
This delicate procedure is successful, in that the pearly penile papules do not return, in most cases. Not only will you be done in a flash, but you will leave with impeccable results!
Recovery
Following the straight-forward, in-office procedure to remove the Pearly Penile Papules, recovery will vary between patients. Typically, men may experience some mild discomfort, but this is usually well-tolerated. Patients may expect to see the treated skin begin to heal within 10 days following Pearly Penile Papule removal.
Results
Men looking for smoother skin in their most intimate areas can expect it following Pearly Penile Papule removal. The treated skin will be clear of any papules and men can expect more confidence in knowing the unwanted growths have been treated for good! Peace of mind is something many men report after undergoing Pearly Penile Papule removal.
Complementary Procedures
Dr. Bidair is dedicated to the artistry necessary to meet his patients' goals. Enhancing men's quality of life through medical procedures and outstanding care, Dr. Bidair is committed to making men the Captain of their lives. Procedures that can enhance removal of Pearly Penile Papules can make a cameo that you love for a lifetime!
Adult Circumcision and Circumcision Revision
In many male infants, circumcision is performed shortly after birth. A circumcision is the removal of the extra skin that covers the head of the penis. Excess foreskin can be the bane of your existence when it comes to hygiene, sexual gratification, or health concerns. Some men have been left with this redundant tissue either from birth or from an incomplete circumcision. To address this, Dr. Bidair has perfected the initial adult circumcision and circumcision revision procedures to give men super outcomes! 
If you are ready to see the impressive results for yourself and gain a peace of mind, contact Dr. Bidair's office today to schedule a consultation.
FAQ
Are the bumps around the head of my penis Pearly Penile Papules or something else?
To determine if you have Pearly Penile Papules, a physical examination, a thorough medical history, and possibly, associated laboratory tests, must be conducted. A personal, one-on-one consultation with Dr. Bidair, whether virtually through Skype or in-person at his convenient office near San Diego, will inform your next steps and may confirm the presence of Pearly Penile Papules. 
Why would I need to treat Pearly Penile Papules?
The only reason men decide to have them removed is for cosmesis. There is no medical reason to remove Pearly Penile Papules. They are not a danger or risk to your health and do not signify a hygiene concern. 
Are there any side effects to having Pearly Penile Papules removed?
Theoretically, there is a risk of scarring. However, in Dr. Bidiar's practice men have not reported any scarring or issues with the skin healing. Another risk of having Pearly Penile Papules removed is the possibility of recurrence. With any surgical procedure, there is risk of bleeding or infection. While minimal, any adverse effects should be reported immediately to Dr. Bidair for proper assistance. 
Does it hurt to have Pearly Penile Papules removed?
The procedure is done in the office under local anesthesia. Once the area is numb, you will remain comfortable during the procedure. Post-procedure, the discomfort is very minor. You will always have the option of being prescribed pain medication to take home after treatment.
Will I lose sensitivity after Pearly Penile Papule treatment?
Patients will not lose sensitivity following the removal of Pearly Penile Papules. Dr. Bidair takes special care not to affect or harm the surrounding tissue. Dr. Bidair is skilled in being precise with the equipment used for the procedure. This ensures you have a successful treatment that leaves you feeling your best once you are fully healed. 
When can I have sex again?
Many men want to know when they can return to having sexual intercourse following Pearly Penile Papule removal. You may be directed to abstain from intercourse for about two to three weeks after treatment. This will allow time for the tissue to heal properly and for final results to be seen. Dr. Bidair will provide you with directions specific to your case during your private consultation and after your treatment appointment. 

If you want to learn more about Pearly Penile Papule removal in San Diego, Contact Alvarado La Mesa Urology Center today to schedule your consultation! Dr. Bidair and his staff will gladly assist you on your journey towards feeling more secure in your manhood. 
Additional Resources
Aldahan, A. S., Brah, T. K., & Nouri, K. (2016). Diagnosis and Treatment of Pearly Penile Papules. American Journal of Men's Health, 12(3), 624-627. https://doi.org/10.1177/1557988316654138
Roland, J. (2017). What are pearly penile papules? Retrieved from https://www.healthline.com/health/pearly-penile-papules