Scrotoplasty
Offered at our convenient location in San Diego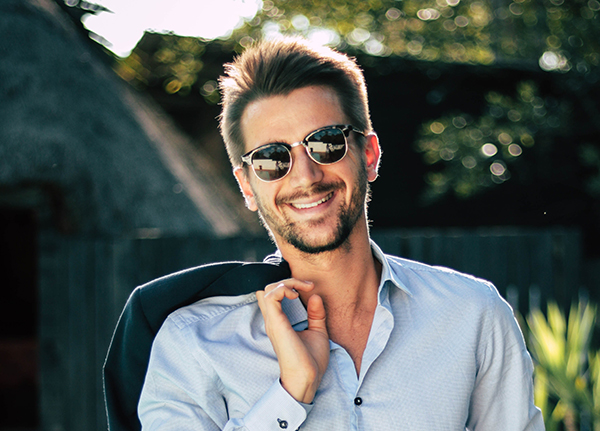 Scrotoplasty is a surgical procedure designed to address certain cosmetic imperfections pertaining to the male genitalia. The scrotal sac varies in appearance from one man to another. It is natural for some men to have a tighter sac than others. However, some men have a redundant sac that hangs lower than their preference.
Dr. Bidair performs scrotoplasty surgery to reduce the skin redundancy and place the testicles in a higher position in relation to their surroundings. If your perception of your scrotum is that it hangs too low, then you may benefit from a visit to California Adult Circumcision. Conveniently located in La Mesa, California, our practice proudly caters to the needs of San Diego and beyond. Contact us online or dial (619) 486-5005 to schedule an appointment. 
We also provide virtual consultations to best suit your schedule and lifestyle. No matter where you log on, improvement is just a click or call away. 
Before and After Photos
About Scrotoplasty
The human body is a miracle of differentiation and individuality. The ways in which one person develops are vastly different than how others mature and evolve. For that reason, scrotoplasty surgery is customized according to how much of the redundant scrotal skin should be removed. The decision to undergo cosmetic enhancement is a very personal one. Dr. Bidair applies his considerable expertise and experience to achieve the desired results for each of his patients. Clients are encouraged to discuss in detail the amount of skin they want to remove and the final look of the scrotum they envision.
Why Should I Get a Scrotoplasty?
There are two major categories of reasons why patients seek scrotoplasty surgery, also known as a scrotal lift. If you don't like the way the scrotal sac looks, then you fall under the first category: aesthetic scrotoplasty. On the other hand, if the configuration of your scrotal skin impedes the functionality of your genitalia, then you may have a condition called scrotal webbing. In either case, Dr. Bidair can perform a scrotoplasty procedure in the comfort and discretion of his office in La Mesa, California.
Aesthetic Scrotoplasty
When the scrotal sac hangs lower than you want it to, the overall look of the genitalia may displease you. Men who seek the help of scrotoplasty often report having scrota that droop below the end of the penis by 1-2 centimeters.[1] Dr. Bidair can lift and secure the scrotal sac, creating a more ideal appearance for his clientele. 
Scrotal Webbing
Scrotal webbing is a condition in which the skin of the scrotum is attached to the majority of the ventral penile shaft.[2] In some cases, men with scrotal webbing may experience constriction almost all the way to the glans (head) of the penis. This infringes on the functionality of the genitalia as well as the cosmetic look of the penis and scrotum.
To address scrotal webbing, Dr. Bidair can gently contour away restrictive or redundant skin. By alleviating unwanted excess, a scrotoplasty improves the natural feel of the genitalia. To discuss your aesthetic or functional needs for scrotal contouring, contact Dr. Bidair.
Benefits of Scrotal Enhancement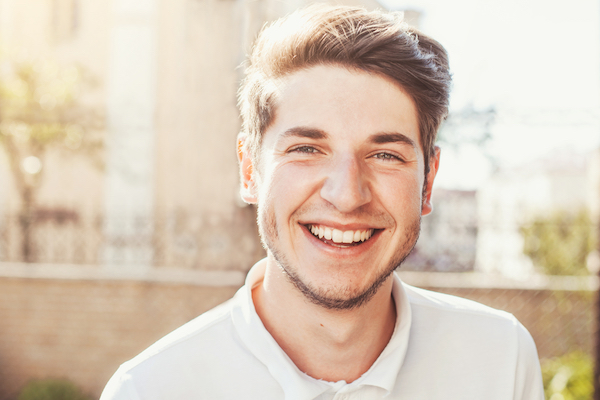 Men who have received scrotoplasty surgery report improvement in several realms of their personal lives. A more proportionate scrotal sac can increase comfort as it relates to wearing certain undergarments. Scrotoplasty can also eliminate the discomfort experienced during vigorous activities like sexual intercourse or even daily exercise.
Scrotoplasty Benefits
Less discomfort
Aesthetic improvement
Clothes fit more naturally
To experience the benefits of scrotoplasty for yourself, please call (619) 486-5005 and schedule a consultation at California Adult Circumcision.
Eligible Candidates
Men in the San Diego area who are unhappy with the look or feel of their scrotal sac are ideal candidates for scrotoplasty. If you are experiencing pain due to the redundant skin on your scrotum, then it is imperative that you undergo a medical exam to identify the cause of the discomfort. Dr. Bidair can assess your eligibility for a scrotal lift during your comprehensive consultation. 
Private Consultation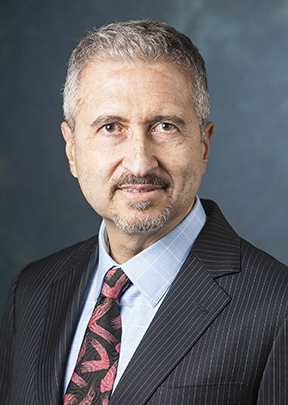 The preoperative consultation is a very important step in the enhancement process. It can be done on the same day as the surgery, but it is always your choice to schedule your scrotoplasty procedure on a separate day. The consultation is the time when Dr. Bidair will perform a brief physical exam and ask about your medical history. The doctor will also take the time to explain the scrotoplasty procedure in detail. 
You will also be given specific information about what can be achieved by a scrotoplasty surgery. Dr. Bidair can also walk you through the recovery process during your consultation. After all, communication is the cornerstone of great healthcare. In a continued effort to provide excellent communication with our San Diego community, we regularly update our blog. Feel free to read through our posts and bring any questions that may arise with you when you meet Dr. Bidair.
Preparation
During your consultation, you will receive detailed instructions on how to prepare for your upcoming scrotoplasty. Please follow these directions closely, as they will be tailored to your needs and anatomy.
You will need to bring a scrotal support garment the day of the procedure to wear after the surgery. If you have any questions about the scrotoplasty preparation process, please do not hesitate to call (619) 486-5005. One of our knowledgeable, attentive staff members will address your concerns. 
Scrotoplasty Procedure
From the moment you arrive at California Adult Circumcision, we want you to feel at ease. You will review the procedure with Dr. Bidair before receiving the appropriate anesthesia to keep you comfortable throughout your surgery.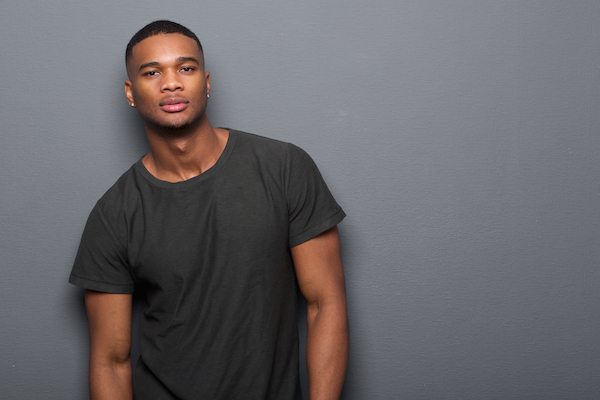 The exact nature of your scrotoplasty procedure will depend on the parameters of your scrotal sac. If Dr. Bidair is addressing scrotal webbing, for example, he will most likely opt for a Z-plasty surgical technique.[3] Z-plasty is designed to hide the scar by minimizing its surface area.
Aesthetic scrotoplasty procedures often employ a resection method along the vertical midline of the scrotal sac. Dr. Bidair can gently remove redundant skin and bring symmetry to the scrotum as he lifts it to your specifications.
Healthy Recovery
Dr. Bidair will cover the surgical area with a protective dressing of gauze. This dressing will act as a buffer between the scrotal skin and the support garment that you are asked to wear to the office on the day of your procedure.
You should expect to take a week off of work to adequately recover from scrotoplasty surgery. During your recuperation time, any minor swelling or bruising should gradually subside.
Remarkable Results
When your body does not reflect the ideal version of yourself, it can cause dissatisfaction. By aligning your physical appearance with your preferred mental image of how you want to look, Dr. Bidair can boost your confidence.
Just one look at our reviews page will illustrate Dr. Bidair's dedication to his patients. He is committed to providing 5-star service to San Diego, La Mesa, and the surrounding California communities. 
Complementary Procedures 
If you are interested in aesthetic surgery to improve the look of your scrotum, then you may also want to consider the benefits of cosmetic circumcision. Dr. Bidair is a national expert in the field of male genital enhancement. He can perform adult circumcision procedures to restore optimal functionality to the penis and contour its look to your specifications.
FAQ
How much does scrotoplasty cost in San Diego?
The exact cost of scrotoplasty depends on the specific surgical approach required to achieve your aesthetic goals. Dr. Bidair provides transparent pricing as part of his comprehensive consultation. Contact us online to schedule an appointment at your earliest convenience. 
Do you perform gender reassignment surgery?
Dr. Bidair does not currently perform gender reassignment surgery, but our office is happy to refer you to a doctor that can best meet your individual needs.
Is scrotoplasty painful?
The procedure is done under local anesthesia in the office. There is no pain during the procedure. You will be prescribed pain medication postoperatively in case you have pain.
When should I get scrotoplasty?
There are no specific age restrictions for scrotoplasty surgery. It can be performed for adult patients of any age.
Can I work out after surgery?
Most men have to wait about 3 to 4 weeks after their scrotoplasty procedure before they can work out. It is advisable to wear a scrotal support garment during the requisite healing time. If you have any questions about aftercare following your scrotoplasty, please call (619) 486-5005.
References
Thomas, C., & Navia, A. (2020). Aesthetic Scrotoplasty: Systematic Review and a Proposed Treatment Algorithm for the Management of Bothersome Scrotum in Adults. Aesthetic Plastic Surgery, 1-8. https://doi.org/10.1007/s00266-020-01998-3
McLeod, D. J., & Alpert, S. A. (2014). Double-V scrotoplasty for repair of congenital penoscrotal webbing: a hidden scar technique. Journal of Pediatric Urology. 10 (5) 810-814. https://doi.org/10.1016/j.jpurol.2014.01.014
Aasi S. Z. (2010). Z-plasty made simple. Dermatology Research and Practice, 2010, 982623. https://doi.org/10.1155/2010/982623