Circumcision Revision
Offered at our convenient location in San Diego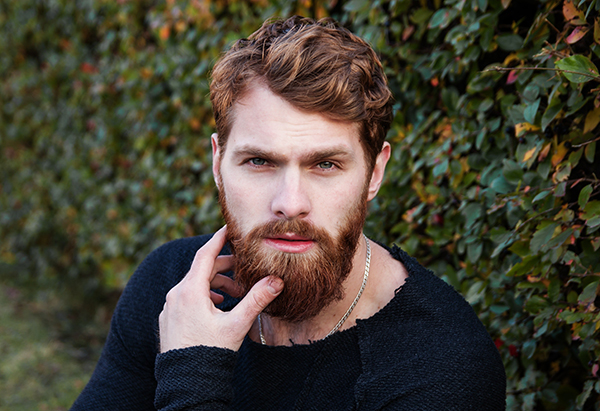 Circumcision revision is a reconstructive surgical procedure that corrects penile imperfections that displease certain patients. Some men who have been circumcised at birth or later in life may not be satisfied with the results of their past procedures. Too much extra skin, irregular edges, uneven scar lines, or a distressed frenulum could be some of the reasons why patients seek a circumcision revision.
Dr. Bidair can address the causes of your concern and recommend the best remedy for you. From the convenience of his La Mesa, California office, Dr. Bidair proudly serves the needs of the greater San Diego community. Contact us online or call (619) 486-5005 to schedule an appointment. We also provide discreet, informative virtual consultations to best suit your needs and lifestyle. 
Before and After Photos
What Is Re-Circumcision?
Re-circumcision revises the outcomes of a previous circumcision to achieve the desired results that were not accomplished during the original procedure. Most initial circumcisions are performed on infants, so the results may not reflect the ideals of the individual as he matures into adulthood. A re-circumcision may benefit males of many ages; the decision to undergo revision surgery must be grounded in the patient's medical history and wellness goals.
One of the prevalent reasons for revision circumcision is the persistence of a redundant foreskin.[1] If the prepuce (foreskin) is especially pronounced, it can obscure the glans (head) of the penis. Men who wish to correct the phenomenon of redundant foreskin should contact California Adult Circumcision at their earliest convenience. 
What If I Am Unhappy with My Circumcision?
There are many reasons why someone may not appreciate their original circumcision. As stated above, a common complaint is that the skin looks too loose when the penis is soft. But that is just one of the many cosmetic concerns that inspire re-circumcision surgery. There may be too much extra skin on one side of the penis compared to the other. Some men may have irregular skin edges or suture marks from their previous circumcision. Other men may have a skin bridge that developed between the circumcision line and the head of the penis.
We are happy to discuss your request and modify your previous circumcision. Dr. Bidair can address asymmetries, functional issues, and aesthetic concerns in detail. A circumcision revision procedure may be the ideal approach to improving your sensation and appearance.
Benefits
Enhancement is not always a linear progression. We grow, we evolve, and we discover what works best for your bodies and our minds. The main benefit of circumcision revision is that it aligns the patient's physical and emotional needs. When the structure of the penis reflects a man's optimal look and feel, he can gain confidence and satisfaction.
Benefits of Circumcision Revision
Minimize scarring by tracing the incision patterns of your past procedure
Achieve the function and aesthetics that were not achieved by previous surgeries
Empowers patients to voice their needs, concerns, and goals
There are a plethora of fringe benefits to re-circumcision, including hygienic improvement and the reduction of STD risks. To explore these rewards in greater detail, please visit our blog. 
Eligible Candidates
California Adult Circumcision can determine your eligibility for re-circumcision during your comprehensive consultation. 
If you received an unsatisfactory circumcision in the past, you may be an ideal candidate for a revision procedure in San Diego. Patients should be in good health and have realistic expectations for penile enhancement. If you are experiencing an active infection on or beneath the foreskin, you may need to treat the condition before undergoing surgery. Irritation and discomfort are not uncommon for men who have overly tight, restrictive foreskins. In fact, the constriction of the prepuce can lead to painful inflammation such as balanitis, posthitis, and balanoposthitis. Please inform Dr. Bidair if you are struggling with any of these conditions so he can strategize the best time to schedule your revision circumcision.
Private Consultation with Dr. Bidair
Healthcare should never be rushed. If you feel that you received your previous circumcision without proper input or consideration, we want to help. The first step in revising a prior surgery is listening to the patient himself.
You will have all the time you need before the procedure to discuss your requests with Dr. Bidair. Most of his patients schedule their consultation the same day of the procedure. However, you always have the option of making a separate consultation appointment in advance of the surgery date.
To get a preview of how satisfied you will be with your revision circumcision, please visit our reviews page. Dr. Bidair is committed to providing 5-star service to his Southern California clientele. 
Preparation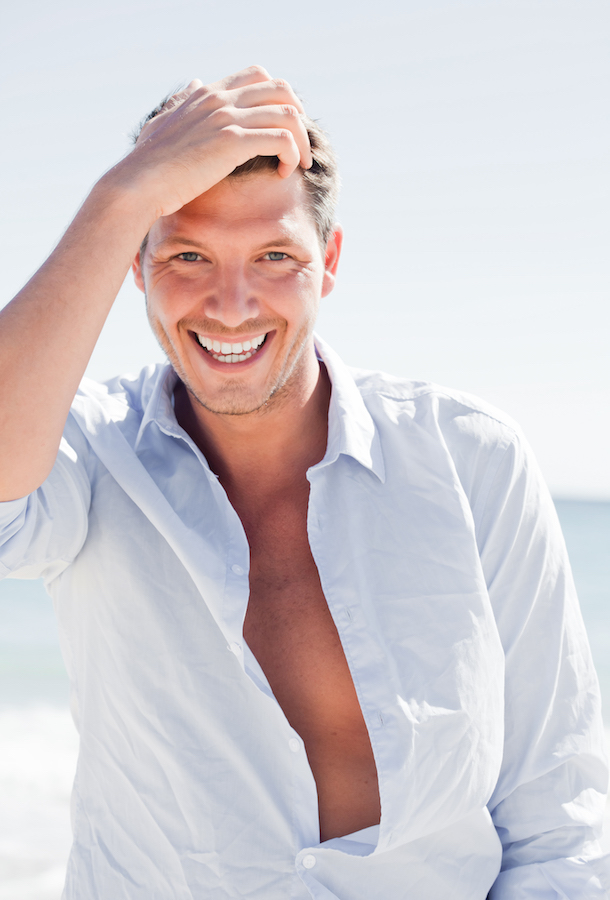 During your consultation, you will receive detailed instructions to prepare you for your re-circumcision procedure. These directions will be tailored to your case, and they will take into account the specifics of your past surgeries. In general, it is advisable to quit smoking before any invasive procedure, as tobacco products impede proper circulation and the body's capability to heal.
There is no need to fast before the surgery. It is preferable if you eat a light meal before arriving at the office. You are not expected to shave or clip the hair in the genital area any more than you usually do. It is best if you shower on the morning of the procedure date.
If you are on blood-thinning medications or supplements, you will have to stop taking them before the procedure. Aspirin and nonsteroidal anti-inflammatory drugs (NSAIDS) need to be ceased at least one week prior to circumcision revision surgery. Please inform us if you take other blood-thinners and we can advise you regarding each individual medication.
Circumcision Revision Procedure
From the moment you arrive at our La Mesa, California location, we will strive to make you feel right at home. Dr. Bidair will review the specifics of your re-circumcision surgery and answer any remaining questions you may have.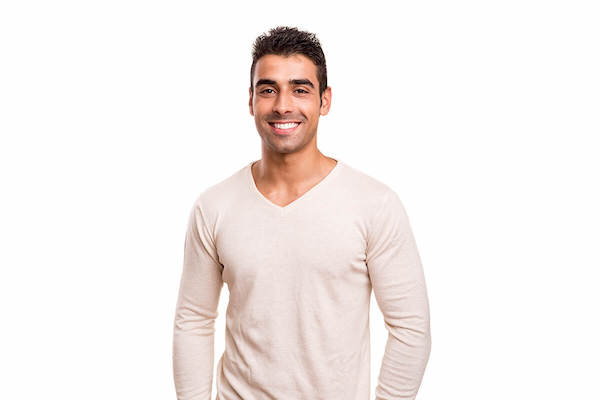 The surgery is very individualized depending on the main presenting complaint. It is usually somewhat more involved than the original circumcision but still done under local anesthesia in the office setting. Dr. Bidair will skillfully conceal all incisions, possibly tracing the lines of past procedures to minimize the scarring process.
The purpose of revision circumcision is to produce a better outcome than your prior procedure. Therefore, the surgery will follow whatever steps are necessary to achieve your desired results. For example, if your original circumcision left your skin too loose, you may opt for a high and tight revision procedure.
The exact duration of your surgery will depend on these precise details. Dr. Bidair takes almost twice the time of most urologists because he is not merely performing a functional enhancement; he is also crafting the right look for each patient.
Healthy Recovery
The healing process associated with revision surgery is very similar to the recovery of an original circumcision. It all depends on how extensive a revision is done. You should expect to take a couple of days off work, avoid strenuous activities for 1-2 weeks, and refrain from sexual intercourse for 2-4 weeks.
If you have any questions or concerns regarding your re-circumcision recuperation, please do not hesitate to call (619) 486-5005.
Gratifying Results
Revision circumcision surgery enjoys an admirable track record. According to patient surveys, a staggering 96% report satisfaction with their respective re-circumcision experiences.[2] While that is an encouraging statistic, to say the least, Dr. Bidair is not happy until you are 100% satisfied. 
Whether you seek greater sensation, a more contoured look, or improvement in both form and function, California Adult Circumcision can address your needs. Feel free to click on our results photos to picture your forthcoming enhancement.
FAQ
How much does circumcision revision surgery cost in San Diego?
The cost of re-circumcision is customized, just as the procedure itself is. Your transformation may require extensive reshaping or just a subtle alteration. Dr. Bidair is proud to provide transparent pricing to all of his patients. Please contact us to schedule a consultation and learn more about circumcision revision treatment. 
Why would a circumcision need to be redone?
Re-circumcision is a very personal decision. Dr. Bidair performs circumcision revisions due to cosmetic and/or functional dissatisfaction from the original circumcision. The doctor approaches each procedure from an aesthetic angle and recognizes that every man deserves the most satisfactory look and feel to his penile area. If you are dissatisfied with the shape, declination, or sensation of your intimate region, call (619) 486-5005.
How long does a circumcision revision take to heal?
The healing process mirrors the recovery of an original circumcision. The exact duration hinges on the extent of the re-circumcision parameters.
References
Brisson, P. A., Patel, H. I., & Feins, N. R. (2002). Revision of circumcision in children: report of 56 cases. Journal of Pediatric Surgery, 37(9), 1343-1346. https://doi.org/10.1053/jpsu.2002.35005
Fekete, F., Török, A. & Nyirády, P. (2011). Revisions after unsatisfactory adult circumcisions. International Urology and Nephrology. 43, 431–435. https://doi.org/10.1007/s11255-010-9820-x