Pearly Penile Papule Removal
Offered at our convenient location in San Diego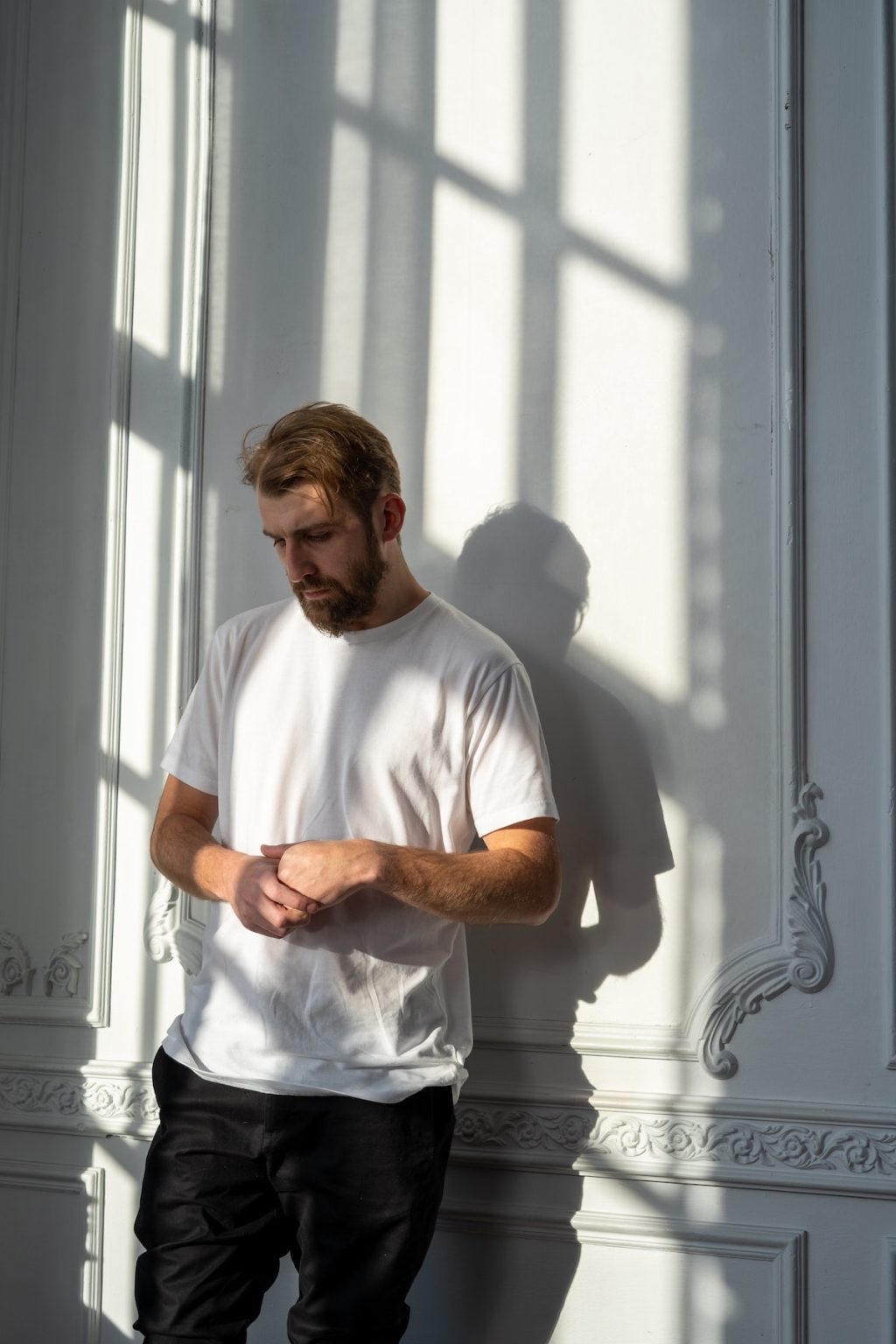 Also known as hirsuitoid papillomas or papillomatosis, PPPs are common, and not a medical concern for men. In fact, anyone can get them! Research estimates that between 14% to 48% of males have PPP, although, in certain populations, the percentages may be higher. (1) Despite this, intimate partners may not be familiar with them, they may cause self-consciousness, and men may wish to remove them permanently.
In a simple procedure at Alvarado La Mesa Urology Center, board-certified urologist Dr. Mo Bidair can treat PPP simply and effectively. To speak with him in person at an individual consultation, please get in touch by calling (619) 486-5005.
Before and After Photos
About Pearly Penile Papules
Not all penis bumps are the same. A papule is a raised area of skin that's less than 1 mm in diameter. Pearly penile papules usually develop in adolescence or adulthood. They are rarely found in children and are less common in elderly men. (2) They are most commonly found encircling the glans in small groups or rows.
Unfortunately, due to their appearance and location, some people commonly mistake pearly penile papules as a sexually transmitted infection (STI) or a disease when they are nothing of the sort. They are just a different way that the skin has developed in the area. These small bumps do not contain a plug like acne or fluid like a cyst, and they're not contagious. They are also not the same as skin tags. So what exactly are PPPs?
Pearly Penile Papules:
Are whitish-pink, sometimes yellowish
Are raised and round
Have a "pearly" sheen
Form around the corona (penis head)
Very small, can be different sizes
Benign (non-cancerous)
Why Do Some Men Get PPP and Some Don't?
Although it's unclear why some men develop pearly penile papules and some don't, there are certain circumstances that make them more likely to appear. Researchers have identified that PPPs may be more common in uncircumcised men. Although it was originally thought that the papules developed due to a buildup of smegma (sebaceous secretion) in uncircumcised men, this has since been disproven. It is now thought that roughly 22% of uncircumcised men and 12% of circumcised men have PPPs. (3)
Men's Sexual Health
Your health is of utmost importance. PPPs are not serious, but they may resemble other conditions that do require medical intervention. If you're not sure if you have PPP or not, it's best to see a urologist for an assessment. Other medical conditions can present in similar ways such as:
Genital Warts – Caused by the human papillomavirus (HPV). They can be present in clusters around the genitals. Only 10% of those who contract the virus will get symptoms of genital warts, although HPV is known to cause cancer in men and women (3) Although a cure for HPV is yet to be found, people with genital warts can receive treatment to remove them
Molluscum Contagiosum – A painless viral STI that causes raised bumps following skin-to-skin contact. Although molluscum contagiosum can look similar to PPPs, the bumps are usually larger, and can sometimes be itchy. Treatment can reduce the duration of infection, but the condition usually resolves on its own.
Sebaceous Hyperplasia – Caused by too much sebum produced by oil glands. Unlike pearly penile papules, this condition can occur in other parts of the body, including the shaft of the penis.
Dr. Bidair can assess your condition and determine if you have pearly penile papules or a different condition at a personal consultation. You can reach his office in La Mesa by calling (619) 486-5005.
Benefits of Pearly Penile Papule Removal
There are different methods to remove pearly penile papules. It is done on an outpatient basis, so it is convenient for men with busy schedules. Studies confirm that papule size is one of the leading concerns in men with PPPs. As many as two-thirds of males with moderate-to-large pearly penile papules have concerns about their lesions. The remaining one-third of study patients had smaller papules, and were less concerned. (2) PPP can sometimes resemble STIs like genital warts, which can lead to less than comfortable conversations and reassurances with an intimate partner. PPP removal can help men to feel more confident in the appearance of their penis. This, too, can have an equally positive effect on intimate relationships and self-confidence.
Candidates
Candidates for pearly penile papule removal can be circumcised or uncircumcised. Generally, men who want them removed can do so easily if they are in good general health, and do not have any other conditions that would affect the success of their treatment. To take the next step, please arrange a personal consultation with Dr. Bidair to discuss your needs.
Personal Consultation
Dr. Bidair is a urological health expert and leading genital cosmetic surgeon in Southern California. We invite you to set up an individual consultation at his San Diego office to discuss your individual needs regarding pearly penile papules. He will perform an examination to determine the presence of PPPs and ask you some questions related to your sexual health and overall health. Once he has performed this examination, and you have explained why you want to remove your PPPs, he will assess your candidacy and arrange your treatment date if it is a good fit for your needs.
Further questions about circumcision? Check out our FAQ page for more details.
Procedure
Pearly penile papule removal is conducted using local anesthesia for your comfort. A straightforward removal procedure involves using the device to target and vaporize each papule with minute precision. Dr. Bidair will skillfully address problem areas to achieve a smoother appearance to the skin. The procedure is incredibly short compared to most cosmetic surgeries, but the duration of your treatment will depend, in part, on the number of papules for removal.
Recovery
Recovery from a laser pearly penile papule removal procedure usually only requires a few days of aftercare. Depending on your circumstances, and whether another procedure, such as circumcision, is planned, patients may require individualized treatment plans. Dr. Bidair will provide you with full written details about preparation, procedure, and aftercare at your personal consultation.
Cost of Pearly Penile Papule Removal in Southern California
The cost of your pearly penile papule removal treatment will be determined at your personal consultation. As each patient has individual requirements, we accommodate patients based on those needs, so treatment costs may vary. To book your personal consultation with Dr. Bidair at Alvarado La Mesa Urology Center, call (619) 486-5005 or fill out our online form for further details.
Check out Dr. Bidair's blog for the latest news in circumcision, men's urological health, and men's wellness. If you cannot make it to us in person, please see our phone consult page for more information.
FAQ
Do I have pearly penile papules, or something else?
Pearly penile papules may resemble other conditions. Some STIs like genital warts can be mistaken for pearly penile papules, and the only way to know for sure is to speak to an expert. Contact your urologist or men's health specialist for confirmation.
Why do people get pearly penile papules removed?
Provided the papules are free from complications or infection, they are completely benign. The sole reason for removing benign lesions is cosmetic.
Can I remove pearly penile papules at home?
Home remedies for pearly penile papules can be found in abundance online, but they are not recommended. There is no scientific basis to confirm their effectiveness. With the likes of tea tree oil or topical creams, the best scenario is that these home remedies are ineffective. In the worst-case scenarios, creams and home remedies may actually cause more harm than good, including irritation, injury, and even infection. 
How many sessions does it take to remove pearly penile papules?
In the vast majority of cases, only one session is required to remove pearly penile papules. However, some men may need more than one session. To find out more about the procedure, please speak to your provider.
If I have pearly penile papules, does that mean I have human papillomavirus (HPV)?
No, having pearly penile papules does not mean you have HPV, and the conditions are unrelated. However, some people who have pearly penile papules may contract HPV. Be sure to go for regular sexual health screenings with your provider to rule out STIs.
References
Aldahan, A. S., Brah, T. K., & Nouri, K. (2016). Diagnosis and Management of Pearly Penile Papules. American Journal of Men's Health, 12(3), 624–627. https://doi.org/10.1177/1557988316654138
Badri, T., & Ramsey, M. L. (2020). Pearly Penile Papule. PubMed; StatPearls Publishing. https://www.ncbi.nlm.nih.gov/books/NBK442028/
What causes pearly penile papules (PPP)? (n.d.). Www.medscape.com. Retrieved July 18, 2022, from https://www.medscape.com/answers/1058826-32239/what-causes-pearly-penile-papules-ppp