Paraphimosis
Offered at our convenient location in San Diego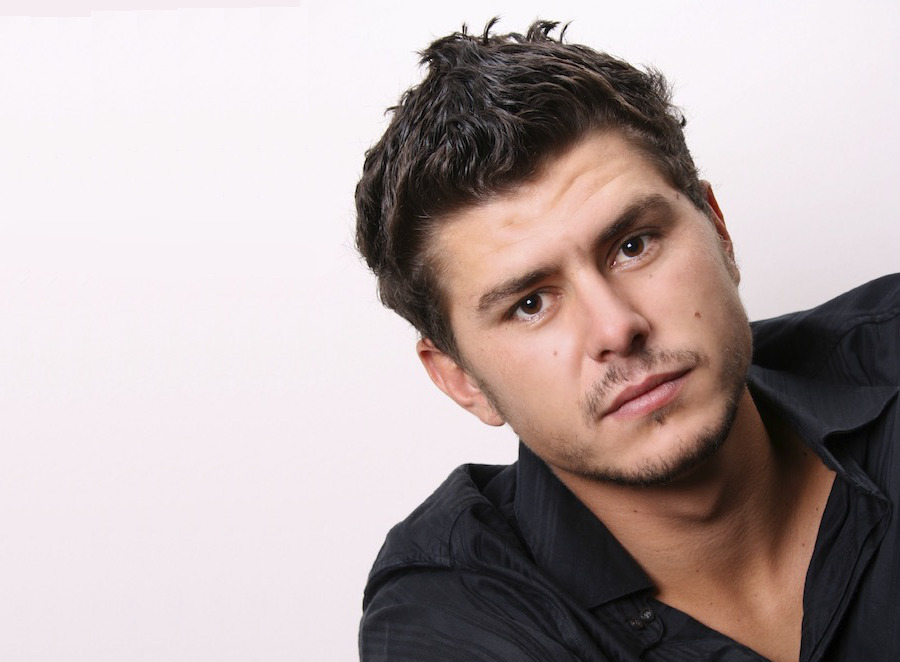 Intimacy is a delicate process. Sharing yourself can be intimidating, especially when you struggle with irregularities in the functionality and feel of your genitalia. When the foreskin is wrapped too tightly around the penis, it may cause pain, confusion, discomfort, and even medical trauma.
Dr. Bidair can alleviate the constriction of the prepuce (foreskin) to prevent complications. Certified with the American Board of Urologists since 1996, Dr. Bidair has performed thousands of circumcisions to promote penile health and aesthetic satisfaction. Conveniently located in La Mesa, California Adult Circumcision proudly serves San Diego and its surrounding communities. If you have questions about the persistence and treatment of foreskin discomfort, please do not hesitate to contact California Adult Circumcision.
What Is Paraphimosis?
When the foreskin is too narrow for the penis, it may be difficult to retract over the corona of the glans (head of the penis). This condition is called phimosis. It can exacerbate inflammation, known as balanoposthitis, which affects an estimated 4-11% of young boys who have not been circumcised.[1]
A tight foreskin can be even more of an urgent matter when it is retracted and gets trapped behind the glans. In fact, when this occurs, it constitutes a urologic emergency.[2] This phenomenon is called paraphimosis. If left untreated, paraphimosis can lead to necrosis (cell death) in the glans region.[3]
How Is Paraphimosis Treated?
To counteract the destructive force of penile constriction, emergency room physicians need to act quickly. If the edema (swelling) cannot be reduced manually, then more drastic measures must be taken. ER staff may attempt to soak the area to bring down the swelling through osmosis. If this fails, then it may be necessary to puncture the skin and aspirate the swollen glans.[4]
A Better Solution to Paraphimosis: Circumcision
It is best to treat the underlying complications related to paraphimosis before they lead to an emergency room visit. In fact, many ER incidents stemming from paraphimosis lead to an eventual circumcision to correct the condition.
The physician on staff will make a slit in the dorsal section of the foreskin to relieve pressure. This allows the prepuce to slide back into place, giving it the mobility to retract and advance over the edge of the penile corona more easily. Your surgeon can complete the circumcision procedure by removing any excess skin, contouring the remaining prepuce, and gently suturing the incision closed.
Benefits of Circumcision
Paraphimosis is a serious threat to penile health. To avoid pain, infection, and possible cell death, circumcision is a great option. Recipients can enjoy more comfort and less complications when they no longer need to worry about the trappings of a tight foreskin. Circumcised males have lower rates of STDs, including a 50% reduced risk of HIV transmission through penile contact.
A circumcision by Dr. Bidair will address the concerns you may have about your foreskin. For a more natural feel, a more contoured shape, and a more confident you, book a consultation with Dr. Bidair.
In addition to the cosmetic and health benefits of circumcision, the surgery can improve genital sensation for those who undergo it. If the foreskin is too tight or too loose, it can impede sexual gratification and proper hygiene.
Ideal Candidates for Adult Circumcision
If you struggle with tight foreskin tissue that constricts the glans of your penis, then you might be eligible for circumcision as a remedy. Candidates for circumcision are healthy males who are dissatisfied with the look and/or feel of their prepuce (foreskin). Men who live in the San Diego vicinity, or who plan on visiting La Mesa, should consider scheduling a consultation at California Adult Circumcision.
Personal Consultation in San Diego
Discretion, dedication, and discipline – these are the hallmarks of Dr. Bidair's career. He has specialized in the cosmetic and healing benefits of circumcision for decades. While other urologists may have the basic credentials to perform a circumcision procedure, they might not take the care required to produce the right aesthetic results.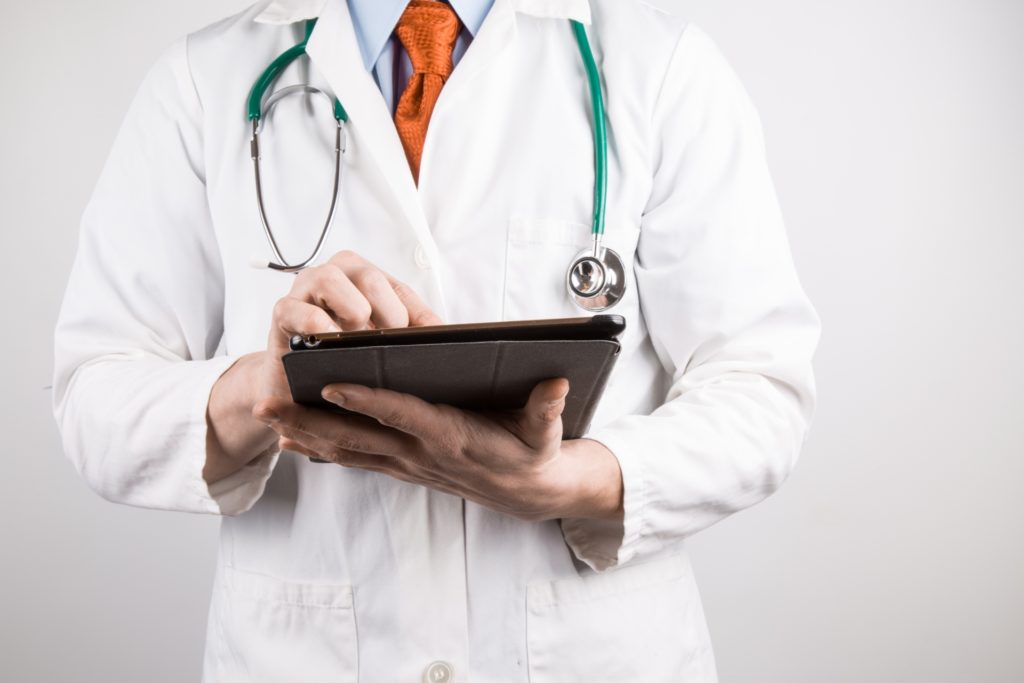 Dr. Bidair prides himself on listening to your concerns and formulating a strategy accordingly. If your foreskin causes you pain or discomfort, Dr. Bidair can help. He goes beyond the simple matter of conducting a perfunctory circumcision surgery and gives careful consideration to the cosmetic aspects of the procedure. Dr. Bidair's precision delivers natural-looking results that adhere to the contours of your body.
Preparation for Circumcision
During your individualized consultation, the professional staff at California Adult Circumcision will provide you with detailed instructions to guide your preparation process. You should plan to quit smoking and stop taking certain supplements to ensure optimal circulation.
Please inform Dr. Bidair or his associates about other medications you are currently taking.
On the day of the circumcision procedure, you should also arrange for a loved one to drive you to our La Mesa clinic. You can shower as normal on the morning of your surgery, but please avoid applying lotions or fragrances to your sensitive skin areas.
The Circumcision Procedure
Once you arrive at the California Adult Circumcision office, our helpful team will attend to your needs and guide you to your specified room. To maximize your comfort, you will receive the appropriate anesthesia for your procedure.
The exact nature of a circumcision surgery depends on a patient's unique anatomy. If the foreskin is loose, then the doctor can trim it using the sleeve method. He will mark the prepuce, make an incision around the perimeter of it, and suture it back together, like hemming the sleeve of a garment.
Men who struggle with paraphimosis, however, most likely have a tighter foreskin that lends itself to the dorsal-slit technique. In these cases, Dr. Bidair will gently make an incision along the top of the foreskin that runs approximately halfway down the length of said foreskin. This preputial skin is pulled back, allowing Dr. Bidair to secure it at the base of the corona.
Compared to other urologists, Dr. Bidair commits approximately twice as much time to a circumcision procedure.
California Adult Circumcision is committed to more than just health maintenance; we also take aesthetics into account. The duration of a circumcision procedure with Dr. Bidair is typically 60 to 90 minutes, at which point you can embark on your road to recovery.
Recovery from Circumcision
When your procedure is complete, the affected area will be bandaged to keep it clean and protected from abrasion. Dr. Bidair will most likely advise you to wear briefs for added support, as boxers may invite chafing and sudden repositioning.
Please avoid strenuous activity for at least one week following surgery. There is no follow-up visit required due to the fact that Dr. Bidair uses dissolvable stitches. But if you need anything in the ensuing days, weeks, or months of your procedure, please do not hesitate to contact our support staff online or call (619) 486-5005.
After approximately two to four weeks, you may be able to resume sexual activity. Results vary, so please do not rush your recovery. Wellness is a lifelong endeavor!
Paraphimosis Treatment Results
Patients who receive circumcisions to address the persistence of paraphimosis experience a true transformation. The foreskin that once pinched the circumference of the glans is now gone, allowing the penis to function without pain or impediment. Sexual activity no longer poses a threat of embarrassment or discomfort. The daily functions of the penis are more manageable and natural when the specter of paraphimosis no longer looms over one's prognosis.
FAQ
What does circumcision cost in San Diego?
Each body is unique, so every procedure must be priced accordingly. If you are unhappy with the look or feel of your foreskin area, consider visiting the best cosmetic urology specialist in Southern California.
Is paraphimosis dangerous?
When the foreskin gets stuck behind the corona of the penis, it limits circulation to the glans. This can lead to sharp pain and even necrosis (cell death) if left untreated. To avoid an emergency situation brought about by paraphimosis, consider a visit with Dr. Bidair in La Mesa, California.
What is the difference between phimosis and paraphimosis?
Phimosis occurs when the foreskin is too narrow to retract behind the penile glans (head). Alternately, paraphimosis is when the foreskin has been pulled pack and gets stuck. For any questions or concerns you may have about circumcision to address paraphimosis, please call (619) 486-5005.
References