Women are extremely strong and resilient individuals. As much as they can carry an immense amount of strength, they are sensitive creatures – not only emotionally, but physically and psychologically, as well. When it comes to the most intimate encounters with women, men should strive to be remembered in a positive way.
Dr. Bidair is a board-certified urologist serving San Diego and neighboring communities. He is able to help men avoid moments of embarrassment, self-consciousness, and health concerns through male circumcision. By not only paying attention to the functional benefits of circumcision but also the aesthetic aspects, Dr. Bidair can help you be remembered for the right reasons. 
To learn more about circumcision and penile health, be sure to read through our informative blog.
Reasons to Consider Circumcision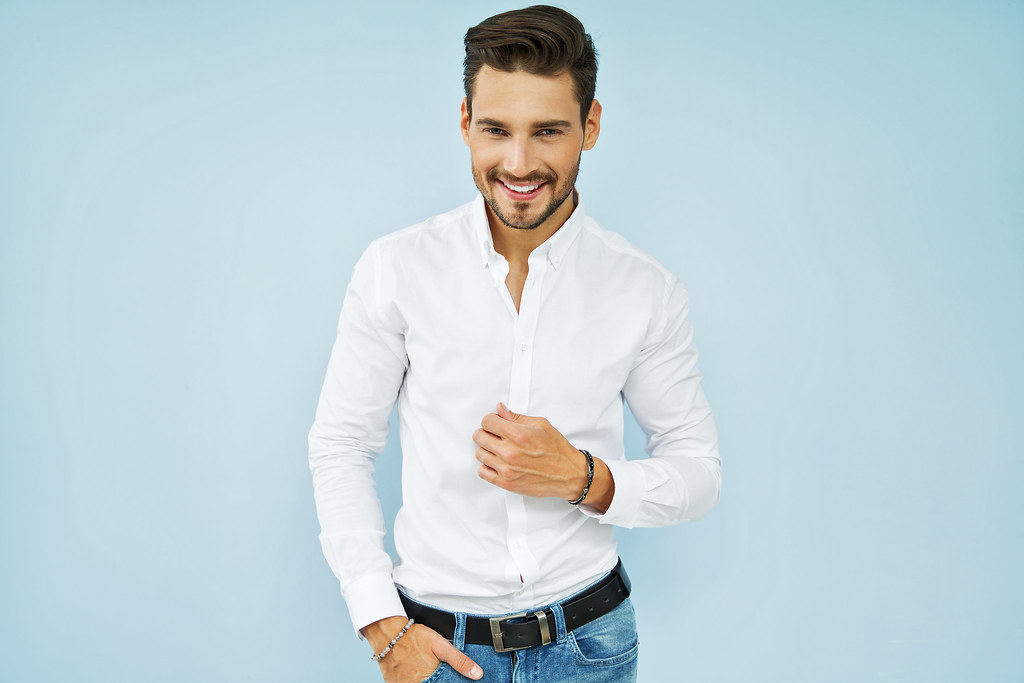 Men decide to undergo circumcision for a myriad of reasons. From addressing discomfort to treating health concerns, male circumcision has countless benefits. Dr. Bidair removes the penile foreskin to help men maintain their penile health, hygiene, and appearance.
Improved Hygiene
The removal of the foreskin can allow for more direct access to the glans penis (head of the penis) for easier cleaning. Also, removing the foreskin is a measure in helping to reduce build-up of discharge around the penis that can lead to irritation and/or infections, such as in the case of balanitis and balanoposthitis.
Decrease in Urinary Tract Infections
Urinary tract infections (UTIs) are fairly uncommon in males. However, the prevalence of UTIs is significantly higher in uncircumcised males than those who are circumcised. Severe bouts of urinary tract infections (including untreated infections) can cause issues with kidney function.
Less Risk of Sexually Transmitted Infections and Diseases (STIs & STDs)
Research has shown that circumcised men may experience fewer instances of sexually transmitted infections, including HIV, when compared to uncircumcised men. In either case, it is still very important to practice safe and protected sex.
Phimosis and paraphimosis can cause pain and damaging penile issues. When the foreskin cannot be pulled over the head of the penis in either direction because it is too tight, the penis can become trapped inside of the tissue. The foreskin will squeeze the penis, potentially impeding proper circulation. This is a medical emergency that can lead to penile cell death.
Reduced Risk of Cancer
Penile cancer in circumcised men is less common than instances of cancer in men who are uncircumcised. Also, the female partners of men who have their foreskin removed are less likely to develop cervical cancer.
Whether cosmetic or functional, Dr. Bidair can help you address your concerns with circumcision. Call Alvarado/La Mesa Urology Center at (619) 486-5005 to schedule your consultation.
Male Circumcision Benefits for Women
According to many health studies, the benefits of male circumcision for women are quite impressive. Sexual, reproductive, and vaginal health can all be affected by the circumcision status of their male partners. While every woman is unique, a fact remains: the vagina, and its respective organs are a very sensitive part of the body.
Sexual Health
Stated blatantly, male circumcision increases women's satisfaction during intercourse. A Ugandan researcher reported that circumcised men were able to maintain longer erections and wanted to engage in sex more often. This, in turn, was shown to be a benefit for their female partners.1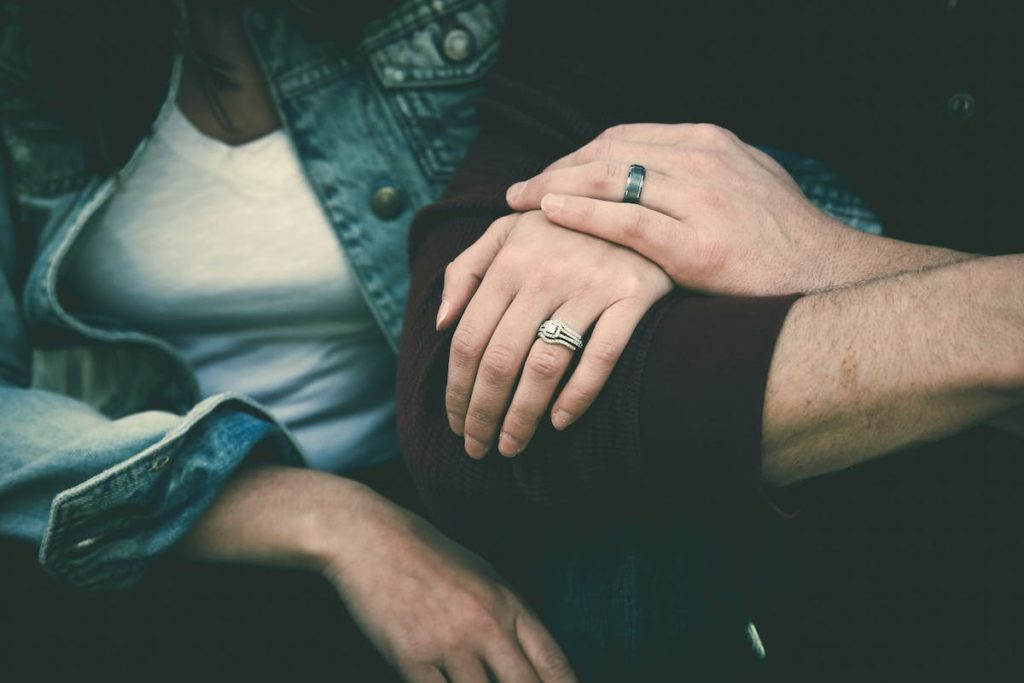 The female partners of circumcised men were also found to have fewer instances of sexually transmitted diseases and infections (STDs and STIs, respectively). According to one study, HPV, genital herpes, syphilis, trichomoniasis, and HIV rates in women whose most recent male partner was circumcised were lower than those whose partner was uncircumcised. Research indicates that circumcision has a protective effect against some sexually transmitted diseases and infections.2
Reproductive Health
Male circumcision can reduce a woman's risk of cervical cancer. As stated before, female partners of circumcised males were less likely to contract HPV (Human Papillomavirus). HPV is a common cause of cervical cancer in women. Women with cervical cancer in advanced stages may need to undergo treatments that can impact their fertility. Chemotherapy, radiation treatment, and surgery can each significantly lower or totally eliminate a woman's possibility of future pregnancy.
Vaginal Health
A good hygiene regimen is important for anyone. Uncircumcised men may have trouble effectively keeping the penis clean under the foreskin. This can introduce infectious agents to the vagina of their female partners. Likely, a woman's pH balance may be affected by the hygiene of their male partners, further enhancing the likelihood of vaginal infections such as bacterial vaginosis and yeast infections. Suffice it to say, male circumcision can help lower their female partner's risk of developing vaginal infections.
About Male Circumcision
Male circumcision is a surgical procedure to remove the penile foreskin. Men may decide to undergo adult male circumcision to address the appearance, functional, and/or health concerns they may experience. By removing or reducing the foreskin, men may experience fewer complications and may have reduced risk of penile issues. 
Candidates
Ideal candidates for adult circumcision are relatively healthy men who may be unhappy with the appearance or feel of their penis. They may have also experienced a number of infections, hygiene issues, and/or instances of discomfort due to the excess skin.
If you are a candidate for circumcision in the San Diego area, contact Alvarado/La Mesa Urology Center today to schedule a consultation with the extremely knowledgeable and sought after Dr. Bidair.
Consultation
During a private consultation with Dr. Bidair, you will have the opportunity to share your foreskin woes and goals with Dr. Bidair. He will inquire about your health and medical history and perform a physical examination of your foreskin. Dr. Bidair will address your questions and concerns about circumcision as he provides detailed information about the procedure.
If the doctor determines you are a candidate for circumcision, he will collaborate with you to create a customized treatment plan. From there, you will be provided with the costs associated with your procedure.
Procedure
On the day of your procedure, you will meet with Dr. Bidair to review your treatment plan. After this brief meeting, you will be taken to the operating room. You will be given the appropriate anesthesia to help you remain comfortable during the procedure.
Dr. Bidair uses the best plastic surgery techniques in order to achieve impressive aesthetic results for his patients.
He will follow your treatment plan closely to make the necessary incisions and remove an appropriate amount of skin. Dr. Bidair will suture the incisions closed and you will be taken to recovery.
Recovery
After your circumcision procedure, your penis will be bandaged to protect the healing incision. You can expect to experience some swelling and discomfort in the treatment area. You will be encouraged to wear briefs in order to help support the surgical site after your procedure. You may be able to return to light work about one week, post-op. After about 4 to 6 weeks, you may resume more strenuous physical activity, including masturbation and intercourse.
Results
Dr. Bidair goes above and beyond his duty as an excellent urologist. He has an eye for aesthetics and pays attention to the details of adult male circumcision. His expertise can help you feel more confident about yourself.
In addition to the psychological boost you may experience as a result of your circumcision with Dr. Bidair, your female partners may also see some benefit. Their health and sexual satisfaction may be positively impacted as a result of your circumcision!
Cost for Adult Male Circumcision in San Diego
Circumcision is a very tailored procedure. Because of this level of individualization, costs may vary between patients. To receive an accurate final price for your procedure you should attend a personal consultation with Dr. Bidair. If you have questions about our payment options or would like to schedule an appointment, fill out our short form.
We also offer virtual consultations for those who are unable to to make a trip to our office. If you are out-of-town or if your schedule simply will not permit, you can have an informative meeting with Dr. Bidair from the comfort of your home.
FAQ
Will I lose sensation after circumcision?
The purpose of circumcision is to remove excess skin from the penis. This skin is referred to as the penile foreskin. Circumcision does not interfere with the areas of the penis that have significant nerve endings, such as the glans penis (head of the penis). Therefore, sensation and sexual satisfaction should not be hindered or diminished. 
Does circumcision impact fertility?
As circumcision from Dr. Bidair solely removes the foreskin from the penis, fertility is not affected by the procedure. In some aboriginal cultures, traditional/ritual circumcision may be meant to reduce a male's ability to reproduce. Medical circumcision does not interfere with the reproductive structures of the penis or testes. 
Additional Resources
Kigozi, G., Lukabwe, I., Kagaayi, J., Wawer, M. J., Nantume, B., Kigozi, G., Nalugoda, F., Kiwanuka, N., Wabwire‐Mangen, F., Serwadda, D., Ridzon, R., Buwembo, D., Nabukenya, D., Watya, S., Lutalo, T., Nkale, J. and Gray, R. H. (2009). Sexual satisfaction of women partners of circumcised men in a randomized trial of male circumcision in Rakai, Uganda. BJU International, 104, 1698-1701. doi:10.1111/j.1464-410X.2009.08683.x
Toledo C et al. (2017). Association between HIV and sexually transmitted infections and partner circumcision among women in uMgungundlovu District, South Africa: a cross-sectional analysis of HIPSS baseline data. 9th IAS Conference on HIV Science, Paris.
Peabody, R. (2017). Medical male circumcision for HIV has benefits for women too. Retrieved from http://www.aidsmap.com/news/jul-2017/medical-male-circumcision-hiv-has-benefits-women-too