Circumcision is an ancient medical practice and one of the most commonly performed surgeries in the world. However, its frequency and motivations vary widely internationally. While the techniques and age at which it is performed on males vary, its benefits remain consistent. Circumcision offers advantages for personal comfort, hygiene, religion, health, and sexual function. Globalization and international health initiatives have seen a dramatic rise in the popularity of this delicate surgery. Advances in medicine have made this procedure easier for medical professionals to perform, and recovery easier for patients.
At California Adult Circumcision in San Diego, Dr. Mohamed Bidair offers men the opportunity to reap the benefits of this personal decision. Patients from around the world travel to his Southern California clinic. His years of experience and exacting approach allow him to deliver results that are successful both functionally and aesthetically. To learn more about how circumcision can improve your life, schedule a personal consultation. Call (619) 486-5005 to book an appointment with Dr. Bidair today.
Before and After Photos
About Circumcision
Circumcision is described in Ancient Egyptian wall carvings and illustrated on papyrus, some of which date all the way back to 4000 BC. Archaeologists can prove its practice, as ancient mummies dating back to 6000 BC were in fact circumcised! Ancient societies were thought to have practiced this procedure as a way to relieve balanitis, an inflammation of the head of the penis usually brought on by irritants or infections occurring beneath the foreskin. Removing the prepuce, or foreskin, prevented sand from becoming trapped in this sensitive area for men in the arid regions of the Middle East. Millenia later, Australian soldiers stationed in these sandy areas frequently required emergency circumcision for recurring "epidemic" balanitis during the First and Second World War. (1) However, this procedure was nothing new "down under!" Ancient Aborigines practiced circumcision, as did people in ancient Africa.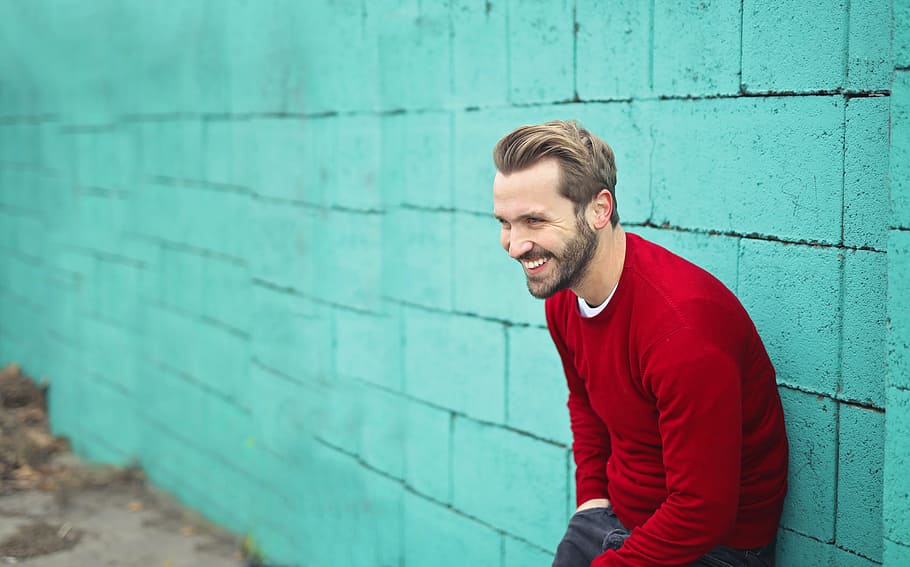 Circumcision continues today as a religious tradition for Jews and Muslims. The first definitive account comes from Genesis, in which Abraham was instructed by God to instate circumcision as part of their covenant. Although not particularly inspiring to think about, Abraham was said to have circumcised himself as an elderly man, making him the first known adult circumcision. The practice continues today, with a Mohel circumcising Jewish baby boys on the 8th day of their life. Over 98% of Jews living in the UK, United States, and Israel are circumcised.
Because the syllables in the Arabic word for circumcision come from a Semite language, it's known that circumcision predates Islam. Although there is no mention of circumcision in the Quran, it is in the Sunnah, the recorded sayings of the Prophet Muhammed, and remains part of Sharia law governing cleanliness. Interestingly, according to some traditions, the Prophet Muhammed was born without a foreskin. Nevertheless, it's a practice adhered to by Muslims around the world, and almost two-thirds of circumcised males worldwide are Muslim. (2)(3)
Becoming a Man
In other cultures, circumcision is a coming-of-age ritual. In South Africa, many cultural groups practice male circumcision as a rite of passage from childhood to manhood: it's regarded as a sacred and compulsory rite that prepares one for the responsibility of adulthood. Boys are sent to initiation schools, where they learn about customs, male values and responsibilities, and sexuality from their elders. They stay secluded from the community in distant huts for 3-4 weeks. The boys are trained to be strong, disciplined, and to endure pain and hardship in life, which culminates in an unanesthetized circumcision performed by a traditional surgeon. The huts are then burnt, and the boys return home to their villages as new men.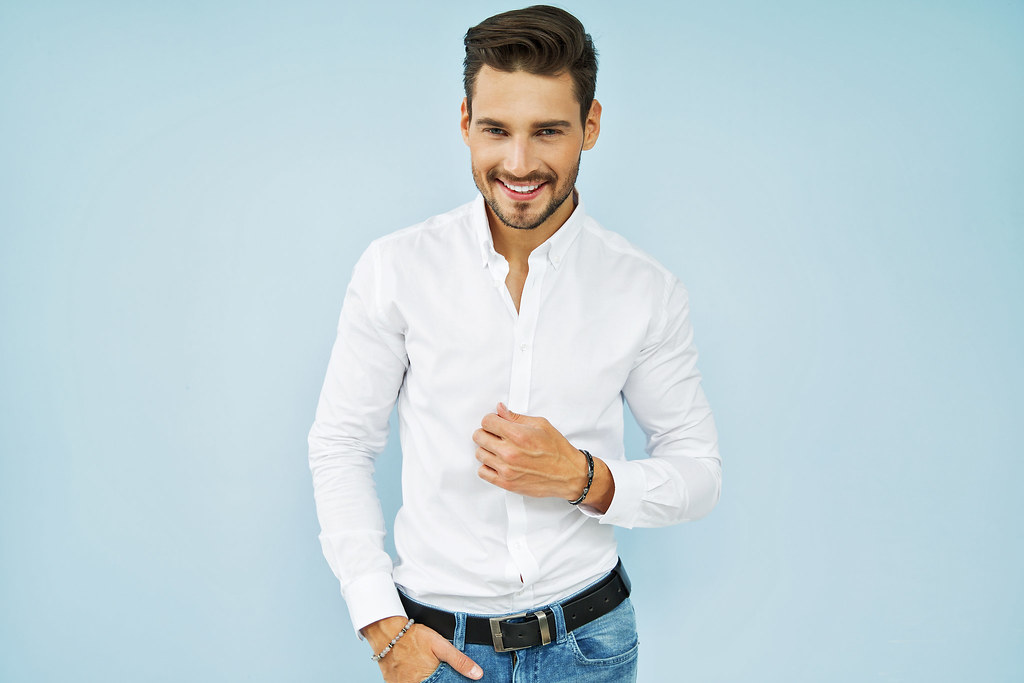 This practice continues today, and without it, one is not regarded as a real man and is considered a social outcast. As a result, 92.2% of boys in the Eastern Cape province prefer this traditional male circumcision rite over medical circumcision. (4)
And in Pakistan, certain ethnic populations like the Balochis and Sindhis also regard circumcision as a rite of passage and cause for celebration. Parents often save for months or years in order to afford to host a lavish party celebrating their son's circumcision. (2)
In South Korea, circumcision is a rite of passage that is purely sociocultural. It's certainly not the only country in the world that circumcises boys for reasons unrelated to health, religion, or aesthetics. As of 1999, almost 85% of males 16–39 years old were circumcised there, the vast majority undergoing the procedure around the age of 12. This is a particularly interesting case since before 1940 this practice was unheard of. Some point to the presence of circumcised American soldiers during the Korean War in the 50s, and circumcision being seen by Koreans as a symbol of modernity. A decade later, South Korea's doctors launched a widespread media campaign promoting its benefits and the practice has been a fully integrated cultural norm ever since. (5) To learn more about circumcision and other male health issues, follow Dr. Bidair's blog.
Circumcision Stats
Where you were born and raised is also often a determining factor in whether you have an intact foreskin or not. About 80% of American men are circumcised, while the BBC reported that only 10%-20% of British men surveyed in 2000 were. (6)(7) Given religious concentration, it's not surprising that North Africa and the Middle East have an extremely high male circumcision prevalence. The rate drops by about half in sub-Saharan African countries. It drops lower in Southeast Asian and Pacific Island countries, although most circumcised males reside in Indonesia, Pakistan, Bangladesh, and the Philippines. Europe, Central Asia, Latin American, and the Caribbean region have the lowest male circumcision prevalence.
What's the Big Deal About a Small Surgery?
If you look at the rates of circumcision worldwide, you'll find other corresponding trends. Populations with higher rates of circumcision have lower rates of HIV, and other sexually transmitted infections. (8) In fact, the World Health Organization has launched mass circumcision initiatives in Africa to curb the AIDS epidemic, calling circumcision a "surgical vaccine." Circumcision lowers the rate of transmission of this deadly disease by half. If we linger in the bedroom, we also find that women are less likely to contract other diseases like cervical cancer when their partners are circumcised. Circumcision can keep you and the woman you love healthier. Women with circumcised partners have also shown to have a 22% lower rate of genital ulcers. They also have a 61% lower rate of severe bacterial vaginosis, and 48% lower rate of Trichomonas vaginalis. (9)
Circumcision offers men other health benefits as well. Conditions like balanitis, paraphimosis, and balanoposthitis can be eliminated with circumcision. When circumcision is performed by a skilled urologist, men can choose the specifics of their surgery for an aesthetic and sensation that is all their own. 
Circumcision in San Diego (La Mesa)
At California Adult Circumcision Alvarado La Mesa Urology Center, Dr. Bidair performs carefully considered personalized circumcisions. For adults, this is an intimately personal decision. However, opting to undergo this procedure as an adult lets men choose the details based on their preferences and lifestyle. You know what you like, and you know what feels good. Circumcision can let you maximize your sexual potential, appearance, and health.
Adult circumcision is a relatively quick outpatient procedure. But while other urologists only typically spend around 20 minutes performing this operation, Dr. Bidair spends up to an hour and a half to ensure optimal aesthetics and performance. He can remove the foreskin at strategic points along the penis and adjust the tension of the foreskin. This allows men to continue toenjoy all the sensitive aspects of the organ and its appearance. If you're ready to learn more about what this procedure can do for you, schedule an appointment today. Call (619) 486-5005 for an educational and empowering personal consultation.
References
Bhattacharjee PK. Male circumcision: An overview. Afr J Paediatr Surg 2008;5:32-6 https://www.afrjpaedsurg.org/text.asp?2008/5/1/32/41634
Anwer AW, Samad L, Iftikhar S, Baig-Ansari N. Reported Male Circumcision Practices in a Muslim-Majority Setting. BioMed Research International. 2017;2017:1-8. doi:10.1155/2017/4957348
Rizvi SAH, A Naqvi SA, Hussain M, Hasan AS. Religious circumcision: a Muslim view. BJU International. 2002;83(S1):13-16. doi:10.1046/j.1464-410x.1999.0830s1013.x
Douglas M, Maluleke TX. Traditional Male Circumcision: Ways to Prevent Deaths Due to Dehydration. American Journal of Men's Health. 2016;12(3):584-593. doi:10.1177/1557988316628545
Collier R. Late cuts: an international look at adult circumcision. CMAJ. 2012;184(1):E15-E16. doi:10.1503/cmaj.109-4013
Collier R. Circumcision indecision: The ongoing saga of the world's most popular surgery. Canadian Medical Association Journal. 2011;183(17):1961-1962. doi:10.1503/cmaj.109-4021
British Broadcasting Corporation. BBC – Ethics – Male circumcision: Cultural and health aspects to circumcision. www.bbc.co.uk. Published 2014. Accessed August 12, 2021. https://www.bbc.co.uk/ethics/malecircumcision/cultural_1.shtml
Drain PK, Halperin DT, Hughes JP, Klausner JD, Bailey RC. Male circumcision, religion, and infectious diseases: an ecologic analysis of 118 developing countries. BMC Infectious Diseases. 2006;6(172): doi:10.1186/1471-2334-6-172
Morris BJ, Moreton S, Krieger JN. Critical evaluation of arguments opposing male circumcision: A systematic review. Journal of Evidence-Based Medicine. 2019;12(4):263-290. doi:10.1111/jebm.12361