Debunking the myths about circumcision is not difficult. This millennia-old practice is scientifically proven to be a safe and effective procedure in ensuring men's urological health. However, there is no shortage of false information and inflammatory rhetoric surrounding a procedure that has become highly politicized. Presently, circumcision has grown past being just a cultural signifier to become a catalyst for benefiting public health. With new data, we can debunk myths about circumcision and pave the way for current and future generations of men to talk more openly – and truthfully – about the realities of circumcision. With his 30+ years in the urological field, Dr. Mohamed Bidair is more than just an expert on this procedure. With his deep knowledge of urological health, Dr. Bidair can expertly create safe, aesthetically pleasing results for your most sensitive region. If you would like to discreetly discuss these matters further, schedule a personal consultation with Dr. Bidair at his San Diego/La Mesa office. Here, you will be able to confidentially disclose your wants and worries to him. If you would like to reach our office, please call (619) 486-5005.
About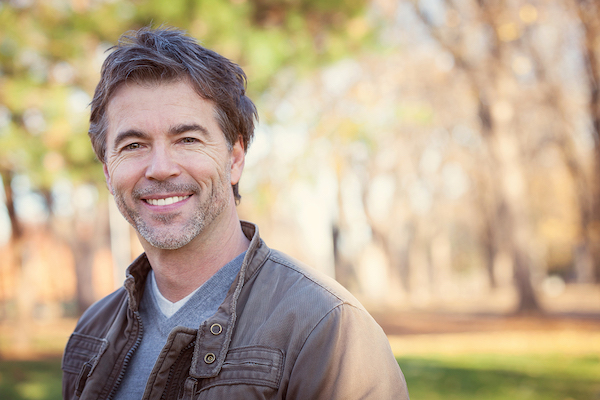 These myths surrounding circumcision are important to discuss because they dictate whether or not a man chooses to get circumcised. We will work through three well-known myths and debunk them using scientific data, leaving you with enough information and understanding to make an educated decision that best serves your urological health.
Myth #1: Circumcision Is Just A Cosmetic Procedure
Critics of circumcision contend that a circumcised penis is an imposed Westernized male beauty standard. This standard has allegedly become a mark of masculinity and attractiveness. They argue that circumcision is only performed today to pass on our generation's desired aesthetics. While there are many reasons to get circumcised, the argument that circumcision is just an aesthetic procedure couldn't be further from the truth. This assertion negates all the good this procedure does for a man's urological health.
Reality #1: Circumcision Was Never For Cosmetic Reasons
To refute this claim, we need to understand the historic reasons for circumcision and how cosmetics were never a deciding factor in the procedure. Some anthropologists assert that circumcision began 15,000 years ago in Egypt where Egyptians used the practice to signify captured warriors. Others challenge this assertion by pointing out that when Columbus landed in the Americas, the 'New World' natives were circumcised. So, we know that historically, circumcision was being practiced by many separate cultures simultaneously.[1] And, in each of the many ancient cultures that performed circumcisions, there were different motivations for the practice – none of which included penile cosmetics. In some African tribes, it was performed at birth. In Judaic societies, it was performed on the eighth day after birth to signify Abrahamic lineage. Some old Muslim communities performed the practice later in childhood or early adolescence as a rite of passage.[2] And, in 19th Century Western societies, it was employed to reduce the risk of syphilis – and deter masturbation.[3] So, it is safe to say that there were many different reasons for circumcision, and while anthropologists may debate the origin, they agree it didn't begin as an aesthetic fad.
Reality #2: Circumcision Improves Public Health
So, then if it's not for cosmetic reasons, why is circumcision practiced if not for religious or cultural purposes. Well, one stark reason is: to promote public health. Through international research, experts have concluded that as circumcision rates go up transmission rates of STDs go down. In 2017, the Center for Disease Control (CDC) released data that showed adult male circumcision reduced HIV infection by 50-60%.[3] In other studies, circumcised men were 63% less likely to be infected with HPV than uncircumcised.[4] So, rising circumcision rates directly curtail the spread of various STDs, which is a viable reason to get circumcised.
Reality #3: Circumcision Relieves Pain On Your Foreskin
Another reason men are choosing circumcision later in life is to alleviate the pain and discomfort caused by balanitis and posthitis. Balanitis occurs when the head of the penis becomes inflamed with infections and irritants that are trapped by the encasing foreskin. Posthitis occurs when the foreskin itself is inflamed from external factors like underwear or laundry detergent. Both conditions can cause chronic pain and discomfort. Circumcision can help alleviate this pain and discomfort by removing the foreskin, thereby extracting the inflamed tissue from your sensitive region. If you believe you have either ailment, it would be best to schedule a personal consultation with Dr. Bidair to learn more about your options. 
Myth #2: Circumcision Negatively Impacts Sexual Function
Many critics claim that the procedure causes adverse effects on a man's sexual function. These effects include premature or prolonged ejaculation, difficulty maintaining an erection, and pain during intercourse. However, once again, the data shows otherwise.
Reality: Erectile Dysfunction & Painful Intercourse More Prevalent In the Uncircumcised
In one study of sexual function in circumcised and uncircumcised men, researchers evaluated men in China and Denmark – two countries in which circumcision is uncommon. When comparing this data to countries where circumcision was common, their key findings showed that there were no deviations from the standard occurrence of specific sexual dysfunctions. So, sexual dysfunctions occurred at the same rate in both groups of men. However, there was one startling revelation. Pain during intercourse was 64% more common in uncircumcised males than circumcised.[5] To make our claim proof positive, another study found that premature ejaculation improved among 62.7% of patients 18 months after their circumcision.[6] So, circumcision doesn't cause sexual dysfunctions but can actually alleviate sexual discomfort and premature ejaculation. Therefore, circumcision can positively impact sexual function. In fact, many of our clients cite this as a reason to undergo the procedure later in life. 
Myth #3: Circumcision Negatively Impacts Sexual Sensation
Because the glans penis (head of the penis) is rife with nerve endings, contenders argue that circumcision dulls or even deadens them, leaving sex less enjoyable. However, when carefully done by an expert urologist like Dr. Bidair, this is entirely false.
Reality: Circumcision May Enhance Sexual Stimulation
With over 4,000 nerve endings, the head of the penis is an incredibly sensitive area of a man's anatomy. When envisioning being circumcised, you might imagine a dulling to those 4,000 nerve endings, resulting in less pleasurable sensations during intercourse. However, a study of men who underwent circumcision found that 64% of them reported their penis was "much more sensitive" and 54.5% of them rated reaching orgasm as "much easier" 2 years after their circumcision.[2] This is because those 4,000 nerve endings are found in the head of the penis, not the foreskin. These sensory receptors for sexual pleasure are unaffected and unaltered by circumcision. By removing the foreskin and exposing the sensitive head of the penis, you can experience an increase in sexual pleasure after being circumcised.[7]
Conclusion
Many disparaging myths surround what circumcision is and what it is not. By looking through the lens of new data from all over the world, we have concluded that circumcision:
Is anything but a cosmetic procedure
Curbs the spread of various STDs and STIs
Improves sexual function
Enhances sexual sensation
If you would like to see how Dr. Bidair can disprove all of these myths and answer any questions you may have, please schedule a personal, private consultation with him at our La Mesa office today.
Consultation
During your consultation, Dr. Bidair will perform a physical examination and a new patient intake interview. Then, he will walk you through different types of circumcisions as well as which one would suit you best based on your wishes and penile characteristics. Please don't hesitate to ask questions. Dr. Bidair has a wealth of knowledge and is committed to your overall safety and satisfaction. The more you express your expectations and concerns, the better he can achieve your desired results. If you two agree that circumcision is the best course of action, he will give you a list of preparatory steps. It will be best to follow these to ensure an optimal procedure that ends in superb results.
Cost in San Diego
The cost of your circumcision will depend on the unique surgical requirements and techniques required for your procedure. Dr. Bidair will address this during your consultation. If you have any questions about financing, please ask Dr. Bidair or give our office a call at (619) 486-5005. During your personal consultation, we can privately discuss financing options as well procedure totals. 
References