A well-planned recovery after circumcision is an important process to encourage timely healing and scar reduction. After a patient makes the decision to undergo adult circumcision, they also take on the responsibility of ensuring their results are the very best they can be. Of course, they don't have to go it alone. With the help and surgical expertise of Dr. Mohamed Bidair, patients can ensure they heal as intended and can go on to lead normal, fulfilling lives.
There are many considerations to accommodate following adult circumcision. This means listening to the professional advice given and following aftercare instructions closely. Luckily, there are also over-the-counter products that are specifically designed to reduce the appearance of surgical scars. Maintaining functionality, minimizing the chance of infection, and continuing an effective daily hygiene routine for cleanliness are also essential steps to ensure successful results.
Contact California Adult Circumcision at Alvarado La Mesa Urology Center at (619) 486-5005 and book an individual consultation to discuss your circumcision procedure with Dr. Bidair.
Before and After Photos
Adult Circumcision
Circumcision is the surgical removal of the prepuce, or foreskin, that covers the glans of the penis. It's a procedure that an estimated 80% of men and boys have undergone in the United States.(1)(2) The surgery is usually performed in infants, but is becoming more popular with adults for a number of individual aesthetic and medical reasons. It is confirmed by the Centers for Disease Control as a way to mitigate infection and functional problems of the penis.
Medical Conditions That Male Circumcision Protects Against
Urinary tract infections
Penile inflammation (e.g. balanitis, balanoposthitis, lichen sclerosus)
Candidiasis (yeast infection)
Phimosis and paraphimosis (tight foreskin)
Inferior hygiene
Sexually transmitted infections (including HPV and HIV)
Physical injuries to the foreskin
Cancers of the penis, prostate, and cervix (3)
When patients prepare for a circumcision procedure, they need to have a clear understanding of the aftercare requirements. Thankfully, Dr. Bidair's patients are well-informed. Each individual receives a personalized recovery plan with clear written directions detailing what to do, and what not to do in their recovery period.
After Your Circumcision: What Comes Next?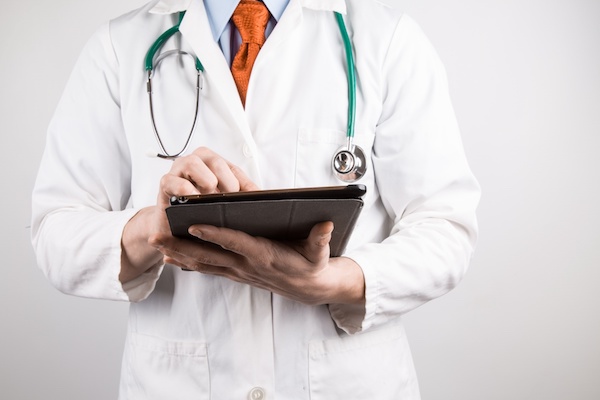 As with any surgery, swelling is a natural and expected part of adult circumcision recovery. Dr. Bidair advises patients to wear a snug pair of briefs so the dressing stays in place securely. He may prescribe oral or topical antibiotics to aid healing.
Reduce pain by taking medication as prescribed and taking the necessary time off work to recover in the comfort of your own home.
Normal Circumcision Healing:
Tissue changes will occur in the normal healing process. After your circumcision, you may experience the following:
Bleeding around the incision
Yellowish crusting (Do not remove the scab)
Redness, black, or blue bruising
Pain during urination
Painful erections
Healing Timeline: Routine Activities
Certain activities are off limits until you are otherwise directed by Dr. Bidair. The general guide below details when you can expect to resume certain parts of your routine.
Walking – Try to walk around as much as you are comfortable with. You can increase the distance in small increments each day.
Showering – You may shower 48 hours after your procedure. The showers should not be longer than 5 minutes. Do not scrub the area but water and soap may run over the incisions. Take great care when drying yourself off and pat the area gently to remove excess water.
Baths, Jacuzzis and Hot Tubs – Avoid taking baths or using jacuzzis and hot tubs for at least 2-3 weeks. The skin should be completely sealed before submerging the penis in water for extended periods.
Strenuous Activities – Avoid running, bicycle riding, weightlifting, and aerobic exercise for at least 4 weeks.
Sexual Intercourse – Despite initial healing taking less time, it is important not to engage in intercourse (including oral sex or masturbation) for about 4 weeks.
Applying Ice
Ice packs and cool packs are effective tools to reduce inflammation and discomfort. However, they must be used in the correct way to prevent adverse effects like ice burn, which can cause tissue damage. Ensure the pack is not touching the skin directly by using a thin cloth or shirt as a barrier. Limit ice pack application to periods of 10-20 minutes. Ice can be applied in this way every 1-2 hours.
How To Care for your Scar
Scarring is less likely when circumcision is performed on infants. However, there are some efficacious ways to reduce scarring when patients choose an adult procedure. Patients should wait until swelling has resolved and initial healing has taken place before starting scar treatment. The stitches will dissolve by themselves about 2 weeks after the procedure.
It is important to start scar treatment early while the scar tissue is still forming.
Scar Sheets
Silicone scar sheets can minimize skin discoloration and flatten raised scars. Adhesive silicone has been used for many years in scar reduction, and research has consistently shown silicone scar sheets to significantly improve both hypertrophic and keloid scarring. (4) They can be purchased at the pharmacy as a rolled adhesive tape. Depending on the brand, they may have perforations that can be torn. Alternatively, patients may wish to cut their scar sheet to an appropriate size before removing the plastic backing and applying the sheet to the scar tissue. 
Daily scar sheet use over a period of months can effectively make your circumcision scar less prominent. Dr. Bidair will give you individual instructions regarding how long to leave the sheet on each day.
Bio Oil
Bio Oil is an over-the-counter hypoallergenic topical scar treatment available at most pharmacies. As well as silicone scar sheets, patients can also use Bio Oil to reduce the appearance of circumcision scarring. It contains a number of beneficial ingredients for skin healing, including:
Vitamin A: Proven to stimulate epidermal turnover, vitamin A also increases the rate of re-epithelialization – the resurfacing of a wound with skin – which helps to restore skin structure. (5) 
Vitamin E: Vitamin E retains skin moisture and plays a key role in wound healing. Its firming and softening properties can help scarred skin regain its softness.
Calendula Oil: As a natural antioxidant, calendula oil can stimulate new skin cell growth. Studies indicate that it has a positive effect on the inflammatory and proliferative phases of the healing process.(6)
Patients can use a combination of scar sheets and Bio Oil for scar reduction, but not at the same time. If Bio Oil is placed on the wound and then the scar sheet applied, it will simply not stick. Since the oil does not allow scar sheet adherence, they cannot be used simultaneously, so patients may wish to use only scar sheets in the daytime, and Bio Oil at night. After two to three months of continued use, patients should see a noticeable reduction in scarring. Many patients continue to apply Bio Oil to keep the skin hydrated and supple for up to six months post-surgery.
"Time is the biggest factor when waiting for the scar to heal. Scar sheets and Bio Oil canalso help promote faster healing." – Dr. Bidair
For more advice on what to do during your circumcision recovery, please read Dr. Bidair's blog.
When to Call Us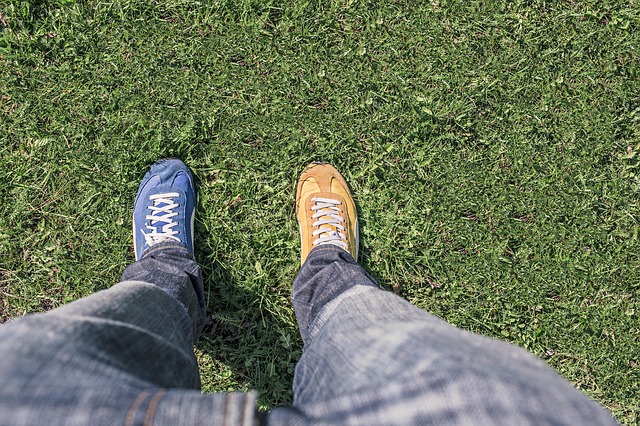 It is important to allow yourself adequate time to recover from adult circumcision. Follow Dr. Bidair's aftercare directions carefully, and attend every follow up appointment to ensure your circumcision scar heals effectively. If you are not healing as expected, please contact Socal Adult Circumcision for guidance. Seek immediate medical advice if you are experiencing any of the following symptoms:
A fever of over 100.4° F
Heavy greenish discharge
Increased redness, swelling and bruising
Bleeding that won't stop (even after pressure has been applied)
Inability to urinate
It is important to check the appearance of your wound every day and pay close attention to any unusual changes. If you experience any of the above symptoms, please call Dr. Bidair's office at (619) 486-5005 immediately. You may have an infection, and urgent treatment may be required. 
How Much is Adult Circumcision in Southern California?
The cost of adult circumcision is based on a number of physiological factors and the specifics of your treatment plan. For a personal consultation to discuss adult circumcision, and to find out more about the recovery process, please get in touch with California Adult Circumcision today. Discuss your specific goals in privacy with us and collaborate with Dr. Bidair to formulate the best circumcision treatment plan for your needs.
FAQ
What happens if there is more pain than I was expecting after my circumcision?
Recovery from adult circumcision varies from patient to patient. If you are experiencing significant pain, take the prescribed medication as directed. If you were not prescribed pain medication, speak to your provider about suitable over-the-counter pain relief. If you are experiencing significant pain, abnormal bleeding, and/or unusual discharge and swelling, seek medical attention immediately.
What products should I use to clean my penis after adult circumcision?
Speak to your provider about your options. The best products to use when recovering from surgery are generally mild, fragrance-free body washes and soaps. Avoid products that have strong perfumes and alcohol, as these may irritate the area and hinder the healing process.
What happens to penis piercings after adult circumcision?
Depending on the location of your piercing, there is a high likelihood it will need to be removed for your circumcision and the duration of your recovery. This is because swelling in the area greatly increases the risk of the piercing becoming irritated, or even infected.
References